LGBTI youth who are victims of abuse will be entitled to Guaranteed Income for Citizens benefits
Catalan Ministry of Social Affairs to change welfare regulation to include LGBTI 18 to 23-year-olds among recipients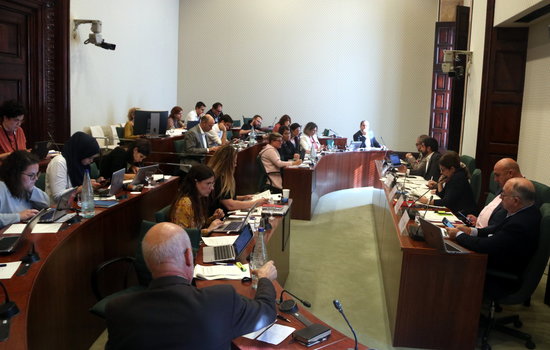 18 to 23-year-old members of the LGBTI community who have had to leave home due to physical or psychological abuse will be entitled to Guaranteed Income for Citizens benefits.
The Catalan minister for labor, social affairs, and families, Chakir El Homrani, announced the policy change on Wednesday and stated that the regulation would be modified early next year to avoid "discrimination based on sexual orientation or gender identity."
Guaranteed Income for Citizens benefits in Catalonia are destined to assisting impoverished families and individuals. Residents over 23, regardless of country of citizenship, are already entitled to this form of welfare if they earn €644 gross or less per month.
While Ciutadans MP Noemí de la Calle welcomed the move to include LGBTI youth among those eligible to receive this aid, she highlighted the importance of considering the psychological, emotional and housing assistance that discriminated against members of this community will also need.
2014 LGBTI rights law's impact
El Homrani also stated that in November, when the National LGBTI Council next meets, a working group will be created to assess the impact of Law 11/2014 to guarantee LGBTI rights and eradicate homophobia, biphobia and transphobia five years on.
The National LGBTI Council is a public participation forum that also serves as an advisory board to the Catalan authorities.