Largest Francoist monument in Catalonia to be taken down next summer
Authorities announce move to remove Tortosa monolith on 45th anniversary of dictator's death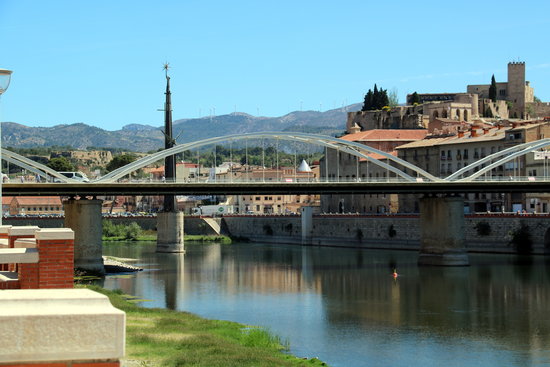 Catalonia's largest still-standing Francoist monument will be taken down next summer if all goes according to plan.
In a move announced by the Catalan government on the 45th anniversary of Spanish dictator Francisco Franco's death, authorities hope to remove the monolith located in the Ebre region town of Tortosa, which commemorates the Nationalist side's win in one of the Spanish Civil War's bloodiest battles.
Dismantling the monument will require using a large crane strategically on the Ebre river bank and is expected to cost 200,000 euros in a contract that will be awarded in March. The removal plan, which was drawn up by Tortosa architect Antoni López Daufí, will not see the monument destroyed, but rather taken apart piece by piece.
According to vice president Pere Aragonès and justice minister Ester Capella, Francoism should not be normalized, and taking down the monument will dignify the battle's victims.