Judge temporarily suspends eviction of 92-year-old woman in Barcelona
Eviction was scheduled for November 16 after property owner went bankrupt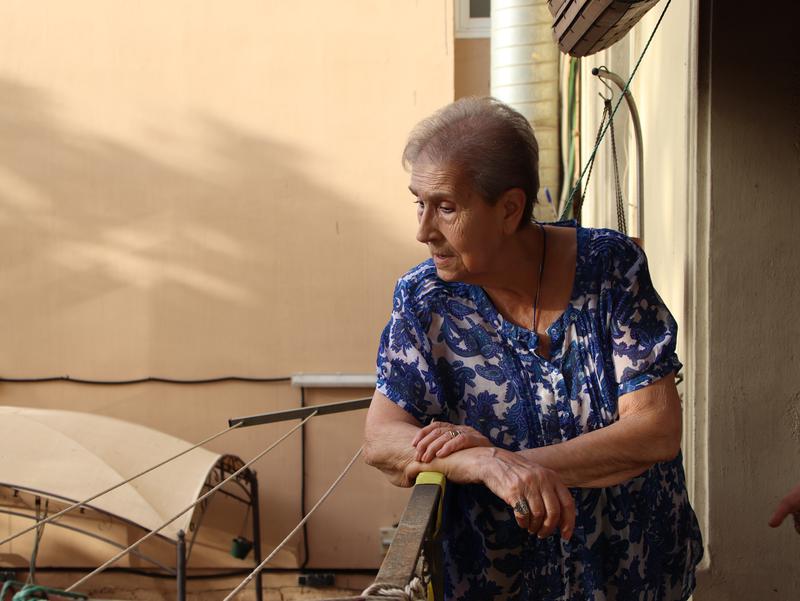 A judge in Barcelona has decided to temporarily suspend the eviction of Marina Gimeno, a 92-year-old woman living in the Barceloneta neighborhood, and her daughter. Gimeno had been living in the same flat for the last 90 years as her father had signed an old rental contract.
The court decided to postpone the eviction for now because BBVA, the bank that now owns the apartment, was given 5 days to reconsider her case. Because the 5-day period was supposed to end after the initially scheduled eviction date of November 16, the judge opted for delaying the matter but is yet to set a new date.
This is a "temporary" solution, Ivo Recoder, Gimeno's lawyer, told ACN, as their goal is to suspend the eviction process altogether as they await another judge's ruling on the case.
"A judge made a huge mistake when interpreting the legislation and decided this woman has to leave the flat where she has spent her last 90 years," Recoder said to the news agency.
For him, "the extension of Mrs. Gimeno's rental contract happened in 1984, meaning she has the right to stay there until she dies."
The resident had been living in the same apartment for nine decades, but the property owner went bankrupt and now BBVA, the bank that bought the apartment, wants to evict the tenants from their home.
A judge ruled that Marina and her daughter do not have the right to live there any longer, as the bank requested.
"I love this flat, I do not see myself living anywhere else. My sons were born here and my parents and husband passed away here. I want to stay," Marina Gimeno said.
The lawyer now expects three different scenarios. One of them is for the judge to temporarily suspend the eviction proceedings until another court makes its ruling. However, the second option is for the judge to suspend the eviction due to her risk of social exclusion vulnerability and the lack of alternative housing, while the last option is for Marina Gimeno to be evicted.
"If the legal system worked I would not be worried, but the person who has the most is always the one who wins…," Gimeno lamented.
"What's the point of telling someone who has lived in the same place for 90 years, who has paid all expenses, who has been allowed to renovate, that they now have to leave? If they continue on like this, they'll come one day and I'll already be dead. They won't need to do anything then," she added.
The current tenants have not considered moving out and they have nowhere to go if they do end up being evicted.