Italian Sardines movement debuts in Barcelona
Some 500 people came together on Sunday to protest right-wing populism represented by leaders such as Italy's Matteo Salvini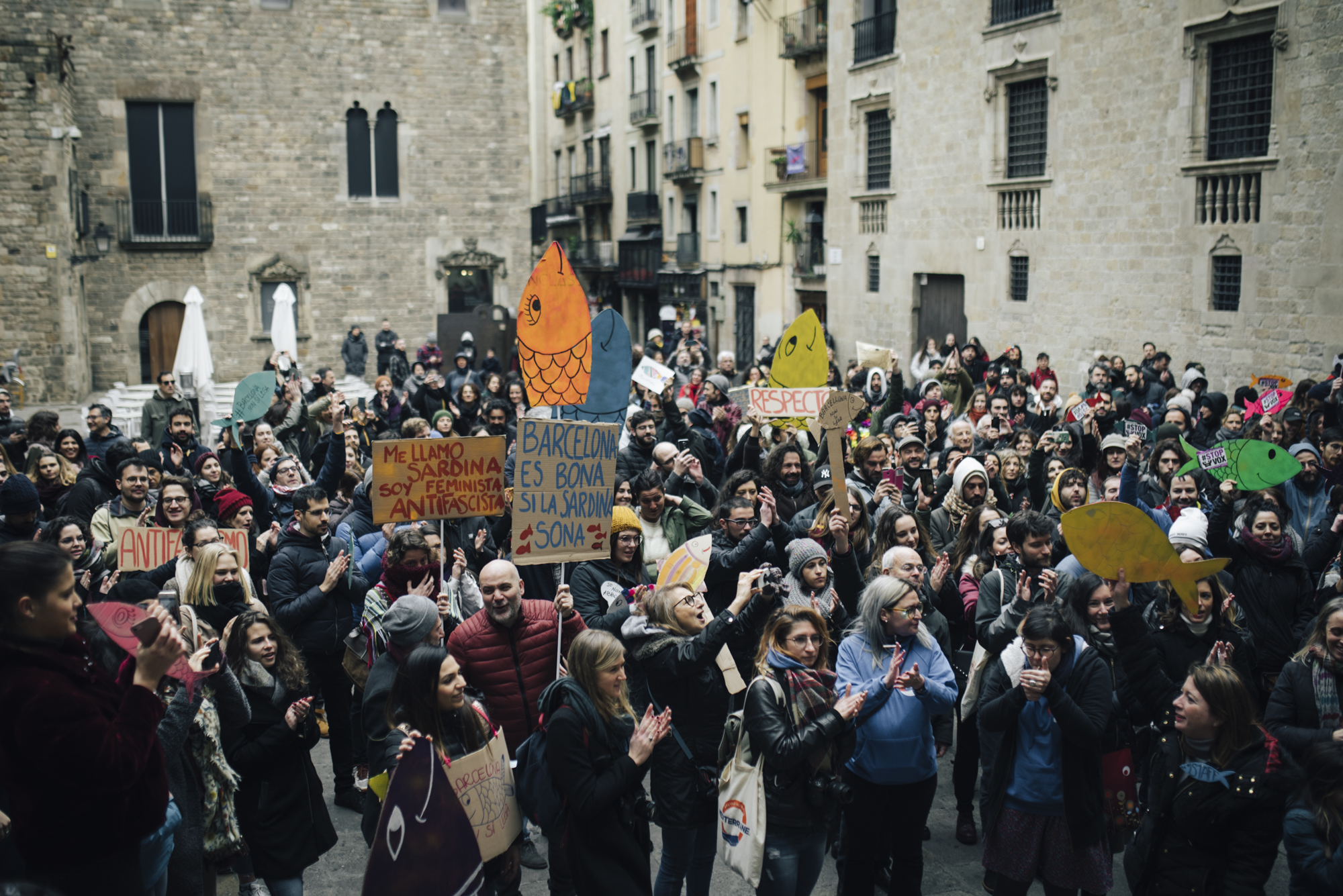 Sunday saw the Italian sardines movement carry out its first public protest in Barcelona when some 500 people came together in the city's Plaça del Rei square.
The movement first appeared in Italy, with the aim of carrying out peaceful protests against right-wing populism and, in particular, right-wing Italian leader, Matteo Salvini.
During the meeting in the Catalan capital, the protestors read out 10 key points for the movement, such as a call to revoke current security legislation.
The grassroots movement is particularly critical of the use of social media by populist politicians, who they accuse of 'verbal violence' in their messages.
During the speeches made at the event, the 12th article of the Italian constitution was read out, which recognizes the rights of foreigners and refugees.
Professor of Italian literature at Barcelona University, Raffaele Pinto, read out a text inspired by Dante that stressed the universality of the values of solidarity beyond borders.
The protestors ended the meeting with a rendition of 'Bella ciao', the Italian protest folk song that became an anthem for the anti-fascist resistance between 1943 and 1945.
The name "sardines" adopted by the movement came from the idea of organizing protests with large numbers of participants packed together like sardines.