Investigation reveals second Spanish police officer infiltrated activist groups in Barcelona
'Directa' magazine publishes details that officer had sexual relations as a strategy to gain trust and access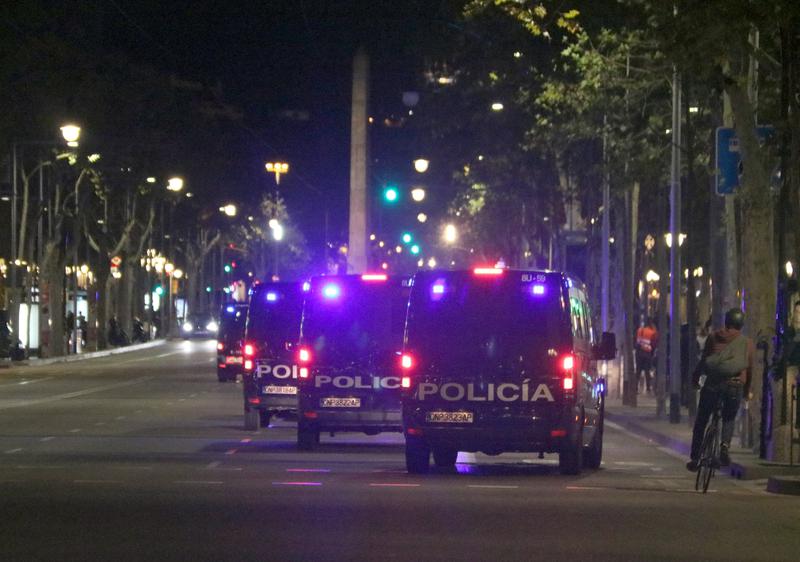 'Directa' magazine has published on Monday new details of a second Spanish National Police officer who had infiltrated left-wing activist groups in Barcelona for years.
The investigation also claims that the officer used sexual relations as a strategy to gain the trust of the activist groups and access to different forums.
For nearly three years, the man who claimed to be 'Daniel Hernàndez Pons' – with surnames almost identical to the first case of undercover police infiltrating grassroots groups in Barcelona revealed last June – spied on activist groups by assuming a fake identity, taking part in pro-independence protests and neighborhood assemblies, as well as less formal gatherings such as concerts and parties.
His activity was centered in the neighborhood of Sant Andreu, but he was also said to have worked in Gràcia and Sants.
In May 2020, just after the strict pandemic home confinement ended, he moved into a flat in Sant Andreu, and in June he went to the gym in the occupied community center 'La Cinètika' for the first time. Since then, he began an adaptation of anarchist aesthetics such as earrings, tattoos, and hairstyles, as well as dressing in anti-fascist and anti-police t-shirts.
In December of that year, he entered into the first of two relationships with a female activist during his time infiltrating the groups. In fact, Directa publishes that the police officer had been intimate with eight women from this scene.
In February of 2021, he actively participated in the protests and riots seen in Barcelona after the rapper Pablo Hasel was imprisoned and was even fined €600 due to the so-called 'gag law'.
According to the Directa investigation, the man, whose real initials are D.H.P., entered the Ávila police academy in September 2017 and became a police official in June 2019.
Explanations demanded
Human rights organization Irídia believes that the information exposes lies of Spain's interior ministry after it claimed last summer that the undercover work of police in Catalan social movements had already ended.
This case represents a "major violation of human rights," the entity says, specifically, against the moral integrity and sexual autonomy of the women affected, and respect for freedom of association and assembly. For this reason, it calls for a "deep investigation."
Catalan, Basque, and Galician political parties have demanded that Spain's interior minister, Fernando Grande-Marlaska, appear in Congress over the revelations.
ERC, Junts, PDeCAT, CUP, EH Bildu and BNG have all added their voices to the outcry, demanding explanations.
Far-left pro-independence CUP has also requested Catalonia's interior minister, Joan Ignasi Elena, to appear in front of the parliament's interior commission. The party has also sent written questions to the government demanding explanations for its "direct collaboration" with the operation, as they say that the Catalan police forice, the Mossos d'Esquadra, had to be aware of the case.
Especially as this is not the first case of an undercover Spanish police officer infiltrating Catalan activist groups, CUP say this violation of rights aims at "repression and ideological persecution of those who practice political dissidence," while also asking for explanations from the Spanish government for spying on social movements.