Incinerator burns coronavirus-infected hospital equipment
650 tons of personal protective equipment including masks, gowns, and hats destroyed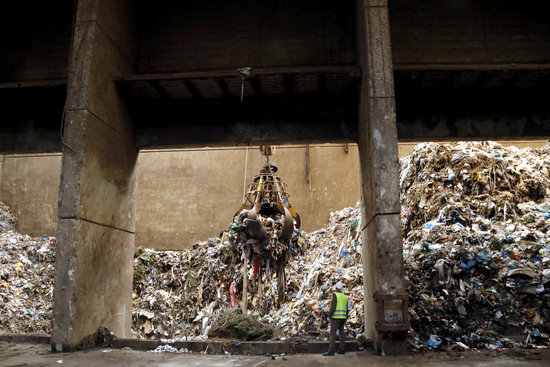 The incinerator at the Mataró waste plant has burned much of the infectious healthcare material coming from Catalan hospitals during the coronavirus crisis.
Personal protective equipment including face masks, gowns, and hats are sent to special centers that normally treat waste by steaming and crushing it before sending it to landfills, but the increase in waste has overloaded specialized plants.
In the last three weeks, the Mataró incinerator has received 650 tons of infectious sanitary waste - about 15 truckloads daily - from more than 30 hospitals in the Barcelona metropolitan area, central Catalonia, and the Girona region.
The treatment of this waste, once they reach the plant, is almost the same as that of regular municipal waste, with the only difference being that the hospital waste does not go through the pre-treatment phase that rubbish from normal waste containers does, instead being sent directly to incineration.
When the trucks reach the plant, they have to make sure that they are not in contact with other trucks that transfer the rubbish collected from the villages in the area that the facility serves. The trucks unload the infected waste directly into the pit, and this waste is given priority of items to burn.
In fact, when truckloads of medical equipment leave the facility, the waste is immediately incinerated, thus minimizing the presence of infectious material in the plant. Combustion occurs at around 1,000 degrees - a temperature that makes it "impossible" for any organism to survive.