Hundreds attend Meridiana Resisteix pro-independence protest, defying ban
Interior department stops authorizing daily demonstration in Barcelona from February 12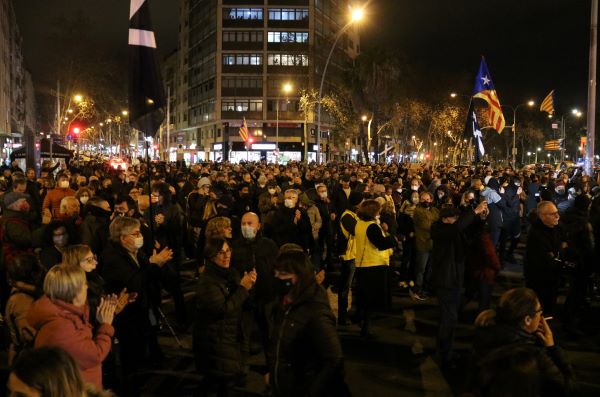 Undeterred by a lack of authorization to gather and a heavy police presence, hundreds of pro-independence protesters cut off traffic on Barcelona's Avinguda Meridiana on Saturday evening, far more than those usually seen there on a daily basis for more than two years.
Indeed, every evening for the past 850 days since Catalonia's pro-independence leaders were sentenced to up to 13 years behind bars for organizing the 2017 referendum, a group of activists has been blocking off Barcelona's Avinguda Meridiana, one of the city's largest arterial roads, stopping only during lockdown. Over time their numbers have dwindled, but a core group of activists has remained loyal to their cause, rain or shine.
Yet, on Thursday, the Catalan interior department – headed by a member of senior pro-independence coalition partner Esquerra Republicana – decided to stop allowing these daily demonstrations organized by the group known as Meridiana Resisteix from Saturday and proposed moving them to another location.
This proposal, while welcomed by some – including Barcelona mayor Ada Colau, who described the daily protests as a "nuisance" that have "affected local residents since 2019" – was swiftly rejected by Meridiana Resisteix and other sympathizers, who on Saturday gathered en masse to express their displeasure with what they have described as "repression."
Parliament speaker Laura Borràs, of junior coalition partner Junts per Catalunya which has often been at odds with fellow pro-independence Esquerra, was one of the around 800 people at the protest. People could be heard chanting in favor of independence, freedom, and calling for the resignation of President Pere Aragonès, of Esquerra.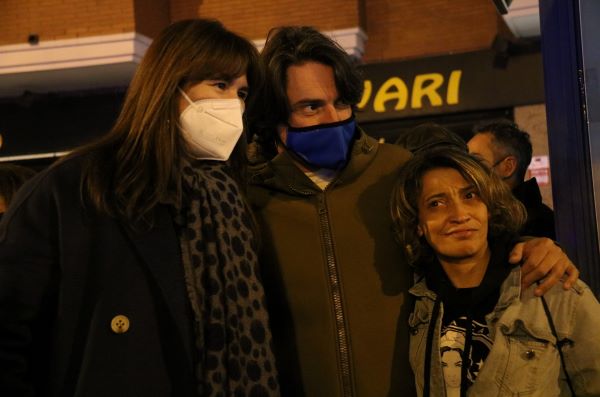 Their presence was also encouraged by the civil society group Assemblea Nacional Catalana (ANC). ANC, one of Catalonia's major pro-independence groups, held its own demonstration earlier on Saturday to condemn the "empty rhetoric" of politicians they believe are not doing enough to split from Spain.