Health workers fighting Covid-19 to receive bonuses from €350 to €1,350
Catalan government pledges €140 million in bonifications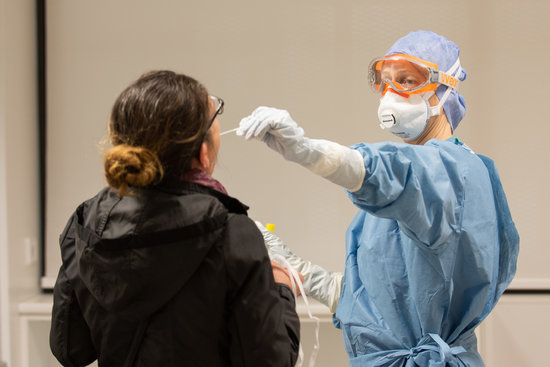 Health workers fighting Covid-19 will receive bonuses in their August paychecks ranging from €350 to €1,350, as announced by the Catalan government on Wednesday.
"We must move from applause to recognition," said vice president and economy minister Pere Aragonès.
Among the recipients of the bonuses will be public professionals such as doctors, nurses, medical assistants, emergency workers, and residence workers.
The more exposed a worker has been to the virus, the higher their bonus will be. The job category will also play a role in deciding the amount granted.
In all, the Catalan government has pledged €140 million in compensation payments this year, as well as €80 million in 2021.
Vice president Aragonès also demanded more resources from Spain in order to strengthen the healthcare system.
"We can't face future challenges only relying on workers' sacrifices. We need resources, and we need Spain to do its part."