Drought measures affecting over 80% of population to be introduced
Industry and leisure activities see water use restricted for around 6.7 million inhabitants, drinking water not affected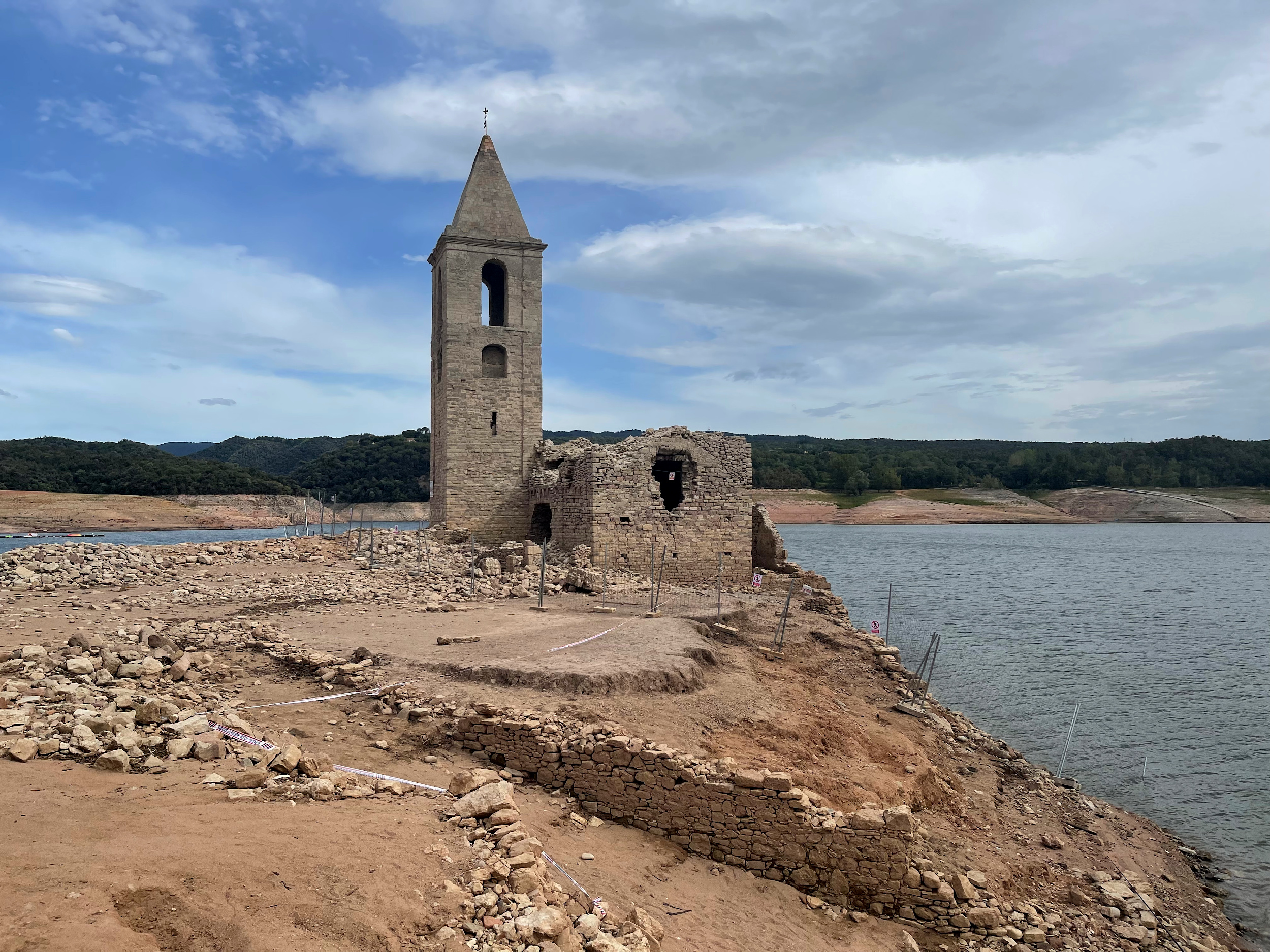 The Catalan government will impose measures on the use of water due to the drought, affecting 6.7 million inhabitants, around 83% of the total population.
On Monday morning, the Climate Action minister, Teresa Jordà, announced the restrictions that industry, farmers, and leisure activities will see from Tuesday. However, she confirmed that the population of the 26 different counties and 550 municipalities affected will not see any restrictions on drinking water.
"Residents will not notice any difference, there will not be any water cuts," Jordà said during an interview with Catalunya Ràdio public radio station.
The basins of Ter and Llobregat rivers, serving the Barcelona area, and the Darnius and Boadella ones in northeastern Catalonia will be the targets of the drought notice.
Declaring the drought alert implies a reduction of 25% in the use of water for agricultural activities, 10% for farms, 5% for industries, and a 30% reduction for recreational activities that involve watering and 5% for other recreational activities.
One of the other restrictions will be filling up private swimming pools, car washing, and watering gardens and green areas.
Jordà highlighted that meteorologists expect this winter to be rainier than usual, but even if this is the case, storms "would not stop the drought," she said.
This is why the Catalan government is urging citizens to reduce water usage as during summer the average daily use per person increased by 11 liters, totaling 130 liters per day on average.
Extended problem
Heavy rain and occasional drought are a common feature of Mediterranean weather, but the picture is looking quite worrying in 2022, with water levels in reservoirs at 33% as of November 21, according to the Catalan Water Agency, and consistently dropping over the past months.
Listen to our Filling the Sink podcast episode from September 21 to learn more about the situation in Catalonia.
Wind farm off the Costa Brava
The project to build up a wind farm off the Costa Brava has not started construction yet, something Teresa Jordà wants to change.
The minister is willing to start the pilot project as soon as possible, and they are just waiting for the Spanish government to give the green light.
For her, wind energy is necessary, and despite the government's will to build small wind farms, bigger ones will also be needed.