Government rejects 'racist attacks' on Chinese community following coronavirus outbreak
Catalan Labor, Social Affairs and Families minister meets with China's consul general in Barcelona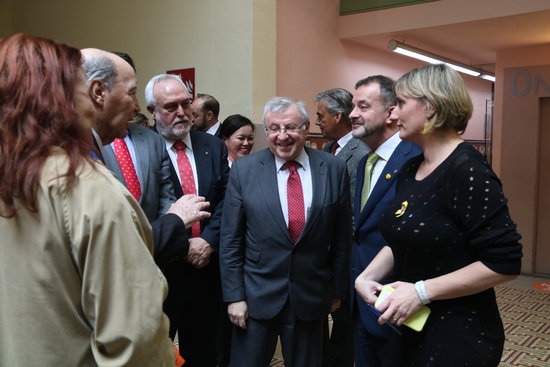 The government has condemned the "isolated incidents of rejection and stigmatization" faced by members of the Chinese community residing in Catalonia in a statement released on Tuesday, adding that it is "entirely against the racist and xenophobic attacks" that have occurred since the initial outbreak of the coronavirus in the Asian country.
This comes a day after Chakir El Homrani, the Catalan Labor, Social Affairs and Families minister, met with the Chinese consul general in Barcelona, Lin Nan, to assess the impact of the disease first identified in Wuhan.
The communiqué issued by El Homrani's ministry also states that people who have experienced discrimination can seek assistance through an anonymous service that will inform them of the measures they can take in response, stressing that "no discrimination based on one's race, origin, language, beliefs, ethnicity or other reasons is tolerable."
In addition to denouncing the instances of bigotry that have arisen "with the excuse of the virus' emergence," the Catalan authorities expressed their "solidarity" with those affected both directly and indirectly and celebrated the harm-reduction efforts the Chinese community has taken.
Authorities meet with consuls
Health minister Alba Vergés and foreign affairs minister Alfred Bosch met with around 50 consuls general in Barcelona on Tuesday and affirmed that Catalonia is prepared to detect and treat the virus, highlighting details of the action protocol.
Diplomats from countries including China, United Kingdom, United States, France, Italy or Argentina, amongst others, were in attendance.