French culture ministry ranks Catalan language as 12th 'most influential' in world
Study places Catalan below Dutch and Portuguese, moving up 11 positions since 2017's report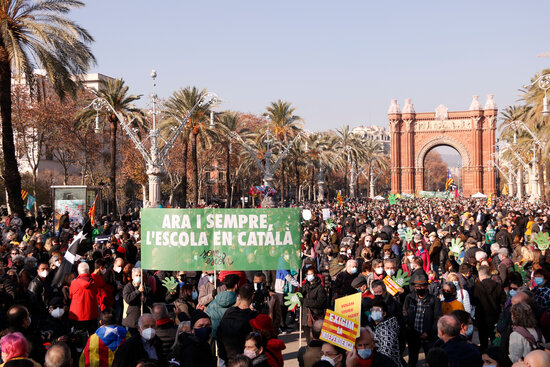 The Catalan language is the 12th most "influential" language in the world, according to a world languages report published by the French culture ministry.
Doctor of science Alain Calvet and doctor of letters and humanities Louis-Jean Calvet led the report. They marked Catalan with a 6.729, just a few points below Dutch with 6.795, and Portuguese with 6.817, with 13 being the highest possible mark, as the report shows. English got a 10.87, French a 9.351, followed by Spanish with an 8.924.
Just below Catalan, the barometer ranks languages such as Mandarin (6.55), Japanese (6.454), or Turkish (6.372), as the report also considers the weight online, where Catalan has a very good mark (0.934), surpassing English (0.911), French (0,909), and even Spanish (0.701).
When the last report was published in 2017, the Catalan language ranked 23, increasing 11 positions. This is the fourth time this study has been released, as it was reported in 2010, 2012, and 2017.
The report studied 634 languages, where the number of speakers is not the only characteristic considered. Some include the use of the internet, the use of the language on Wikipedia, the number of sources available, universities, writing, and if the status of the language is considered official or co-official.