Google to tackle complaints of fewer Catalan-language links shown on results page
Experts tell Catalan News problem persistent for years but has worsened recently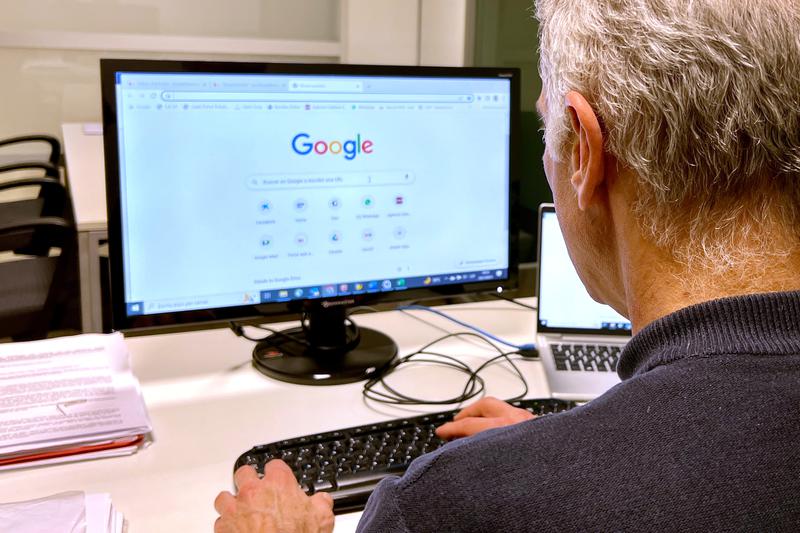 The world's most popular search engine company, Google, has acknowledged there is an issue providing search results in a preferred language.
In a tweet, the tech giant said the issue was a "priority" for them and that they "appreciate the concern expressed by those seeking results in a preferred language."
"We will continue to investigate solutions, but we also need time to ensure those work well," the tweet from Google SearchLiaison read.
Despite concerns from Catalan users that search results in Catalan have declined, the company said it has "not made any recent change in how our systems determine the languages of results to display."
Google did admit, however, that "issues may arise when we index multilingual content not properly indicating which version we should display," especially as the company is increasingly crawling and indexing the web on a mobile-first basis.
The company also tweeted their message in Catalan, a tacit acknowledgment that Catalan-language users were being affected.
Persistent problem
While the search engine company recognized the issue on Wednesday, Catalan language activists say this is a persistent issue, which has worsened recently.
"We have seen some symptoms of this for more than a year, and now it is getting worse and worse," Xavier Dengra, an online activist and wikipedian, said to Catalan News.
A statement shared by Pere Orga, a contributor to Softcatalà, an NGO promoting the Catalan language through new technologies.
"The results of Catalan pages in Google's search engine page results were downgraded compared to the Spanish ones; I think it was in the middle or the end of September that we noticed, especially if the website was multilingual," he said.
In fact, activists believe there are different results shown in the exact searches using the same language settings and the same keywords.
Something that creates a bigger problem, as companies have been investing to have these websites in Catalan, and "then Google minoritizes those languages." Hence, businesses see a reduction in the number of visitors, Dengra said.
And while all attacks have been mainly directed toward Alphabet's search engine as it is the most popular one, "other search engines have similar problems," Orga told this media outlet.
While Catalan language activists have been quite vocal about the issue, Softcatalà has not recorded any mentions of other minority languages seeing the same issue. But, this does not rule out that they might also be victims, Dengra said.
"I think that languages that are now within the same range as Catalan or even worse, that before they were not completely omitted but now, they may be full," the activist told this outlet before adding that "it is difficult to say."
No solid evidence can indicate if this is "a fully political [move] or it is just the algorithm that has messed up quite badly," Xavier Dengra said.
Twitter users call on Google to solve it
Hours before Google SearchLiaison Twitter account wrote the message, hundreds of Catalans had been writing on social media they have been having language-related issues.
Among the platform users are former Catalan president Carles Puigdemont, suspended parliament speaker Laura Borràs, and former MEP Ramon Tremosa, all of whom are from the pro-independence Junts party.
Others include journalist Miquel Calçada, well-known for his Afers Exteriors TV show, traveling worldwide to meet Catalans living abroad.