First clinical trial to treat coronavirus to begin in Catalonia on Monday
Health minister Alba Vergés announces that first results will be out in three weeks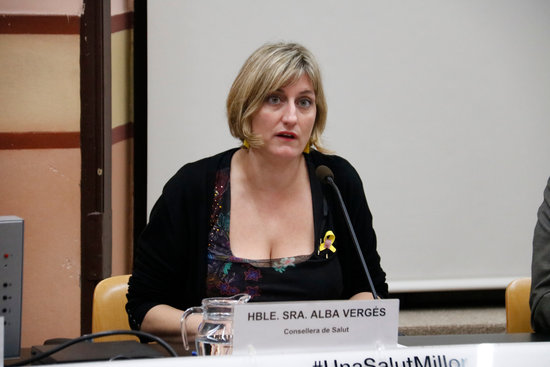 A clinical trial to treat coronavirus will begin in Catalonia on Monday, March 16.
The Catalan health minister, Alba Vergés, announced it on Saturday night, on the public TV, where she said that the first results of the clinical trial will be known 21 days later.
She explained it will be the first time that such a move is taken, and said that this will work for people who have tested positive as well as with their contacts.
Anti-retroviral drugs will be administrated to those with covid-19, aiming to decrease their viral burden and this way stop transmitting the virus.
For those contacts, the aim will be that they do not develop the virus.
"It might mean an important change," she said.
The doctor in charge of the clinical trial will be Oriol Mitjà, a well-known expert on poverty-related infectious diseases. He has spent part of the past ten years in Papua New Guinea, to help the local community fight yaws and to do research to eradicate it.