,
Finding fur-ever homes: a day at Barcelona's animal shelter
Catalan capital's no-kill legislation paves way for Catalonia and possibly Spain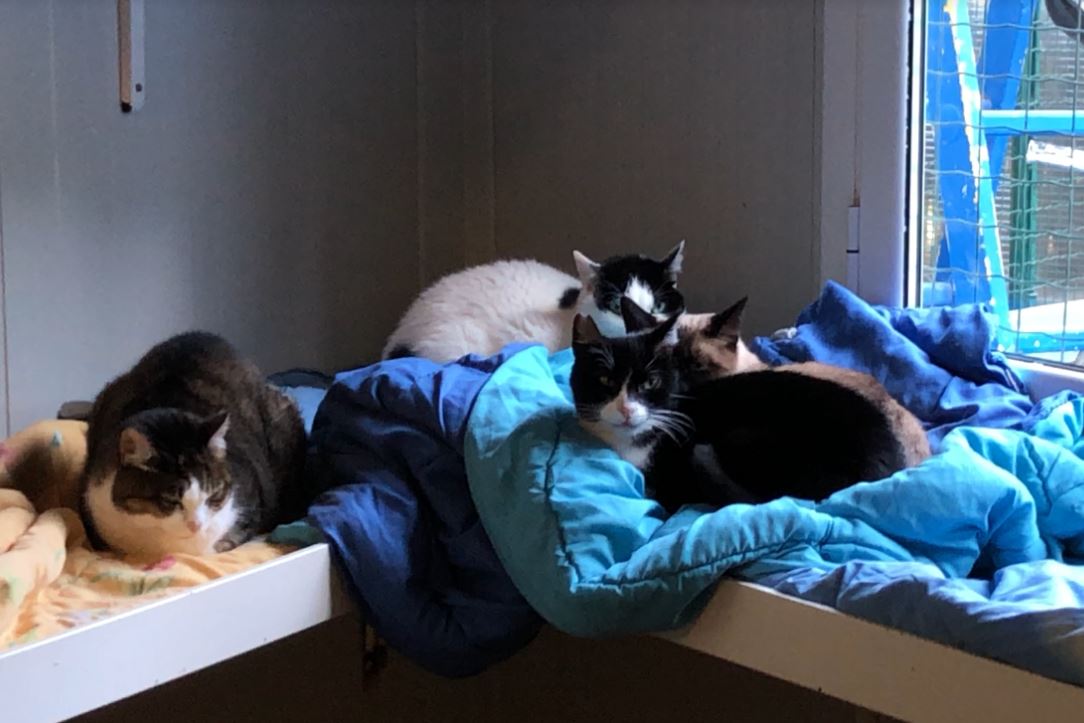 Every year, an average of around 2,000 dogs, cats, and sometimes even ferrets end up at the Centre d'Acollida d'Animals de Companyia (CAACB), Barcelona's municipal animal shelter.
Tucked away in the Collserola mountain range off a winding road that leads to neighboring Sant Cugat, the city council-run CAACB is home to mainly cats and dogs who have been lost, abandoned, or given up by people who can no longer care for them. There they are looked after by a team of around 20 vets, professional carers, animal behaviorists, and administrative staff.
Barcelona, an animal-friendly city
The Catalan capital has long been at the forefront of the animal rights movement. In late 2002 it became the first city in Spain to stop putting healthy shelter animals, as well as those with treatable illnesses, to sleep; two years later the council famously declared the city to be against bullfighting.
Catalonia followed suit on both fronts: in 2008 all of its shelters became no-kill, while in 2010 it outlawed bullfighting.
Although bullfighting is, for now, here to stay in other parts of Spain, it could soon be taking steps in the same direction when it comes to no-kill shelters.
"We are very happy that a lot of legislation that was developed in Barcelona has served as a precedent for other towns," Anna Ortonaves, the head of the city council's animal protection department, told Catalan News. "Now we have the opportunity to contribute to Spain's animal protection bill."
The number of cats and dogs that enter the shelter has dropped steadily over the past few years — by around 30% between 2018 and 2020 alone — while far fewer than usual were abandoned during the pandemic. "Very few people abandon animals in Barcelona," Ortonaves said. "People are supportive and aware of their needs."
Despite this, the shelter does have more work in the summer, when more litters are born and when cats are more likely to fall off balconies and out of open windows. Dogs and cats are also more likely to be abandoned over the summer months, as well as after Christmas.
"Some animals, luckily, will only be here for a week or a month," veterinary nurse Amanda Mena Almazán explained. "But others end up staying for 5, 6, 7 years…" Overall, however, the amount of time they tend to spend in CAACB facilities has gotten briefer over the eight years Mena Almazán has been employed at the shelter, something she attributed to increased awareness and concern for the wellbeing of other living creatures amongst the population.
Cat and dog adoptions
One of the humane society's main goals is to find homes for the cats and dogs, which are spayed, neutered, and microchipped before they are adopted. Last year, 1,397 animals were taken to the CAACB, of which 507 dogs and 413 cats found homes, and as of October 1 of this year, just over 1,000 animals have been sent to the shelter while 227 dogs and 332 cats have been adopted.
People are only allowed to take an animal home, however, if they have been fully screened: "When you say, I want a dog or a cat, you first need to seriously consider whether is something you can actually do," Ortonaves maintained.
And Lídia, who adopted a puppy she named 'Traca' on the day Catalan News visited the CAACB, was clear about what motivated her to go to the shelter: "It's best to help a dog in need than to buy from a breeder."
Volunteer dog-walkers and cat company-keepers
Want to help but can't adopt? The CAACB welcomes both food and toy donations. It is also always on the lookout for foster homes as well as volunteers to walk the dogs and keep the cats company, an experience many find quite rewarding.
Bob Masters, who lives not too far from the shelter, joked that he walked dogs once a week "to give them some exercise and me too."
For Jo Borràs, who is 72 and retired, walking dogs is of utmost importance. "Sometimes I suffer because they are very strong, and others are not, but when one likes something in one's heart, nothing is hard," he said, placing his hand on his chest. Anyone who is interested in joining the team can write to coordinaciovoluntariat.caacb@bcn.cat.
A shelter is a good place to go to when in search of a furry companion. But Barcelona's isn't the only one to turn to — there are hundreds of other public and private animal rescue organizations across Catalonia too.