Fight in Badalona leaves one dead and three injured
Local police arrest 9 people in relation to incident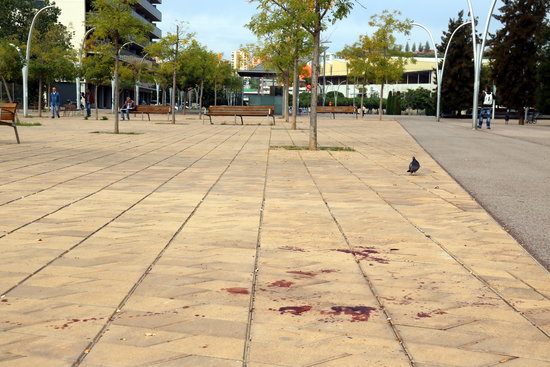 A fight that took place on Sunday night outside the Gorg metro stop in Badalona has left one person dead, another seriously injured, and two others with less severe injuries according to the Medical Emergencies System (SEM).
The local Guardia Urbana police have already arrested 9 people in relation to Sunday night's deadly incident and many videos of brawl filmed from witness' cell phones have been making their rounds on social media.
Cadena Ser radio network has stated that those involved in the fight used knives, swords, baseball bats and axes, with the Socialist mayor of Badalona, Àlex Pastor, calling it an act of revenge between to rival drug gangs.
Pastor told the press on Monday that "one group was from Badalona and the other was from Ciutat Vella," Barcelona's central historic neighborhood, explaining that "one group had sold drugs in the other's territory."
The mayor went on to detail how the local police received a call around 10 pm on Sunday warning them that some 30 people were involved in a violent fight with "all kinds of bladed weapons" before both Catalan Mossos police and local officers were sent to the scene.
Shooting in Segur de Calafell
This comes only two days after a man was shot to death in unclear circumstances in the southern Catalonia town of Segur de Calafell, north of Tarragona.