EU suggests impact of Costa Brava wind farm should be assessed even if not in protected zone
Locals oppose off-shore Parc Tramuntana as authorities signal support for renewable energy project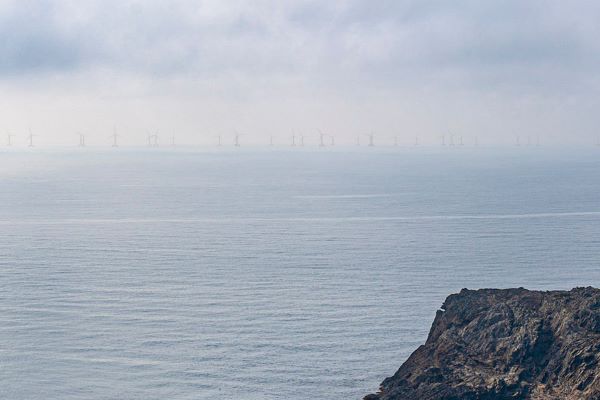 The environmental impact of the Parc Tramuntana, a contentious and yet to be built off-shore floating wind farm, should be assessed even if it is not constructed in a protected zone, the EU has suggested.
The potential wind farm, which could be located near a protected Natura 2000 breeding and resting site for endangered species in the northern Costa Brava's Bay of Roses, has been met with strong opposition from a diverse group of locals. Despite this, authorities have signaled their support for the project as Catalonia is far behind in achieving its renewable energy goals.
EU sources told the Catalan News Agency that in the event that the wind farm could "have a significant effect" on the protected environment, the project should be "evaluated" to assess whether it can have "implications" for it. Even if the findings are negative, the wind farm could still be built "for imperative reasons of overriding public interest, including those of a social or economic nature."
According to these findings, the sources said, Spain's competent authorities would have to determine whether plans to build Parc Tramuntana can go ahead in compliance with EU law.
And although BlueFloat Energy and SENER, the two companies behind the project, already agreed to reduce the number of turbines from 80 to 35 and to move its location slightly within an area that has been designated as ideal for wind farms by the Spanish government, its detractors argue its evacuation lines will affect the surrounding areas.
The Catalan government has not explicitly announced its support for the project, but seems poised to back it. "We can't fool ourselves, we clearly need to build large facilities," Catalan climate action minister Teresa Jordà said after visiting one of the world's biggest wind farms in Denmark in February.
Catalonia's renewable energy goals
Catalonia lags far behind other parts of Spain in terms of renewables, and yet aims to have 50% of all energy consumed in 2030 come from green sources. Currently at 19.8%, it could fail to meet this goal due to an overreliance on nuclear power and would need to generate 18 times more green megawatts to achieve carbon neutrality by 2050.
According to the Catalan government's green energy transition plan, Proencat, which was made public on Friday, 2.5% of the territory's area will have to be used to generate renewables in just under thirty years' time, especially as solar panels for self-consumption "will not be enough."
Local opposition
Parc Tramuntana opponents – a hodgepodge of local councils, the Girona provincial authority, hotel and restaurant owners, fishermen, and environmentalists, among others – acknowledge the need to transition to greener energy sources, but are reluctant to get behind plans to build a floating wind farm in the Costa Brava as they believe Parc Tramuntana will have unintended consequences for the area.