ETA apologizes to victims ahead of dissolution
Basque terrorist organization asks for "forgiveness" as Spanish government says announcement comes late but is a consequence of group's defeat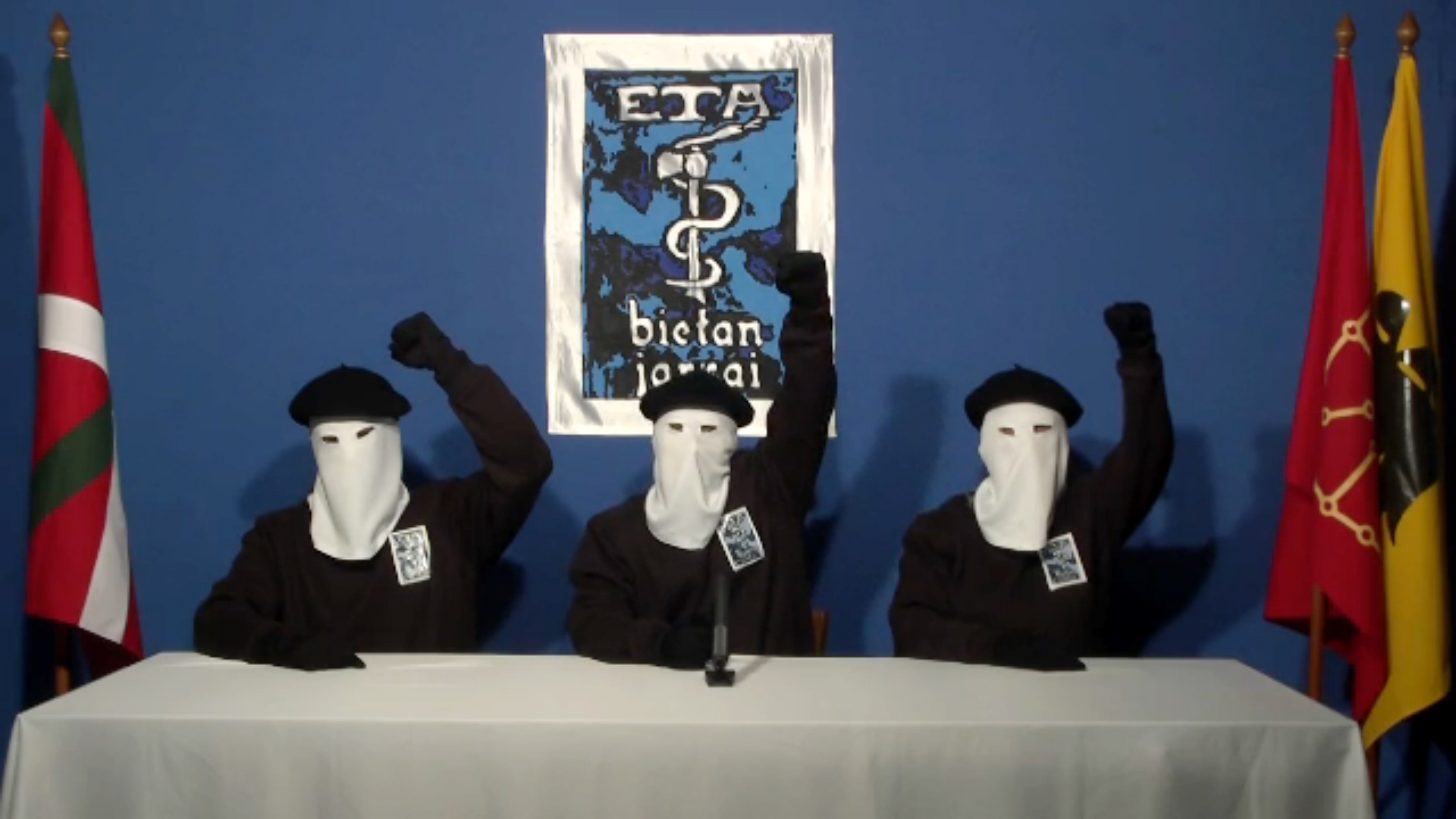 The Basque terrorist group ETA has apologized to its victims ahead of its dissolution, expected in a few days. In a statement published in two Basque newspapers, ETA asks for "forgiveness" from those that died, were injured or suffered the consequences of the "long period of armed struggle." "We want to show respect to the dead, injured and victims of ETA. We are truly sorry. From these people and their relatives, we ask for forgiveness," the group said.
The statement continues by admitting that words of forgiveness "do not solve what happened" and "won't mitigate so much pain," but ETA expresses its commitment to "overcome the consequences of the conflict and not to repeat it."
The Spanish government said that ETA's announcement is a consequence of the terrorist group's "defeat" and showed the "strength of the rule of law" and the "force of democracy." According to the Spanish executive, ETA should have asked for forgiveness a long time ago in a "sincere and unconditional way."
ETA killed around 800 people and injured thousands during a long campaign for Basque independence that lasted for more than 40 years.
The terrorist group declared a permanent ceasefire in January 2011. Last year, it said it had completely disarmed. In May, the group is expected to announce its final dissolution.