Epidemiologists say mass National Day gatherings are 'risk we shouldn't take'
Mitjà and Trilla call for caution ahead of the new school year and warn of "abnormal" year in 2021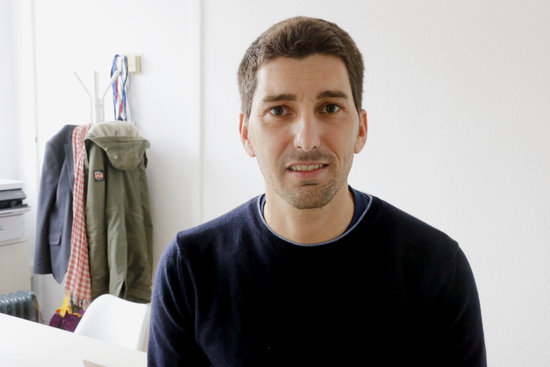 Catalonia's top epidemiologists, Oriol Mitjà and Antoni Trilla, both discourage holding large-scale events for the National Day, which falls on September 11. "It's a risk we shouldn't take," Mitjà said in an interview on Catalan television station, TV3.
The view is shared by the head of epidemiology at Hospital Clínic, Antoni Trilla. Both have argued that the acts proposed by the Catalan National Assembly, even with the health measures in place, will end up generating mobility and increasing the risk of large gatherings.
Both have called for extreme precautions, as the new school year is set to begin on September 14. In this sense, the researchers have called on the pro-independence bloc to find a "more innovative" approach, and believe that this would not involve giving up celebrating the day, but "minimizing the risks."
This day in recent years has seen hundreds of thousands of people gather in Barcelona to call for independence, but this year, the pro-independence bloc are aiming for a more "decentralized" plan for the National Day, with smaller events in towns across the country, and indeed some across the world.
Another abnormal year in 2021
Mitjà has warned that the coronavirus is not in the past and thinks that 2021 will also be another "abnormal" year. "Let's get to the idea that we still have 12 months left, for 2022 it will become normal," he said.
Precisely for this reason, both epidemiologists are in favor of, as things currently stand, not celebrating the Christmas Kings Parade in 2021, in four months' time. In Catalonia, it is a tradition that the Three Kings tour towns and cities on the evening of January 5 before delivering presents across the land for children to wake up to on January 6.
Trilla argues that some of these social celebrations "lose their meaning" if they are celebrated with so many health restrictions and would rather see it postponed entirely to "prevent the virus from spreading."
Mitjà backs antigen tests
Moreover, Oriol Mitjà has urged the Spanish and Catalan governments to buy antigen tests, the new antibody tests that show results in ten minutes. According to Mitjà, administrations must buy these new tests "immediately" so that the same does not happen with PCR, which became scarce after the private sector began mass purchasing them.
The medical professional believe these tests can facilitate the return to school or the relationship of children with their grandparents, as it considers that if teachers are tested weekly and children do so just before visiting people at risk, this greatly decreases the possibility of infection. "The rule should be test, test, test," he summed up.