Electric scooter ban on public transport comes into force
Restriction will apply in Barcelona and other cities for six months with fines of €200 for infringement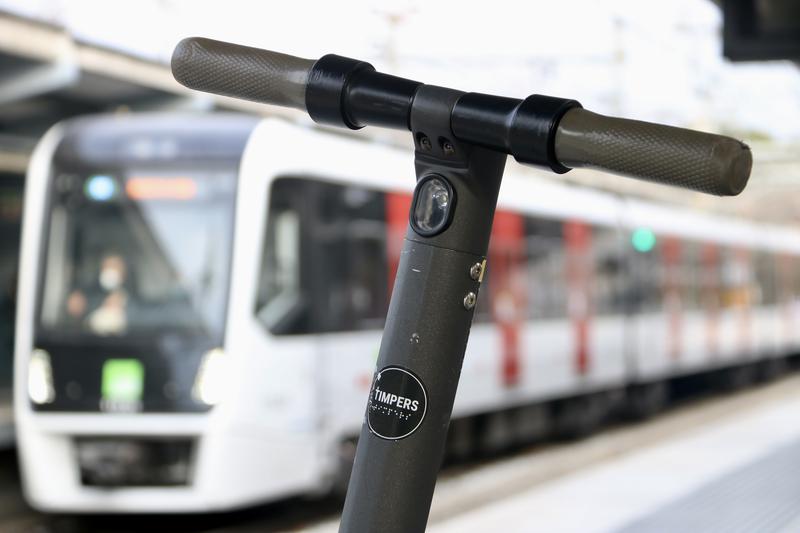 The ban on electric scooters on public transport in Barcelona came into force on Wednesday. It will be in place for an initial period of six months, with fines of €200 for infringement.
The Metropolitan Transport Authority (ATM) moved to bring in the ban after an e-scooter exploded and caught fire on board a train in Barcelona in November 2022.
Similar bans on buses have also been adopted by authorities in towns and cities such as Girona, Tarragona, Lleida and Sitges.
While the ban is in place, e-scooters will not be allowed on board vehicles or past ticket barriers in stations. Parking spaces at railway stations and bus interchanges are being promoted.
In fact, AMB (Barcelona Metropolitan Area) is looking at the possibility of using space in larger car parks to accommodate e-scooters in a way that is secure and easy for users to access.
So far, 50 e-scooter users have signed up to the Bicibox system, a free bicycle parking service in the Barcelona area, but Carles Conill, director of Sustainable Mobility at the AMB, expects that number to rise in the coming weeks.
Although the AMB was already working on the integration of electric scooters into the Bicibox system to "encourage intermodality", Conill told the Catalan News Agency (ACN) that the ATM's six-month e-scooter ban took them by surprise.
"We trust that opening up Bicibox to electric scooters will be a useful measure for users and we will see during these first days how it works," he added.
Helmet use
Some cities in Catalonia, such as Lleida and Girona, have already brought in legislation making helmets compulsory for e-scooter users.
Barcelona plans to make the use of helmets mandatory from April. The City Council has already started the procedures to modify the pedestrian and vehicle by-law.