Dozens arrested in raids of some 40 Barcelona drug dealing flats
Neighbors have been complaining for months about empty apartments being used to sell narcotics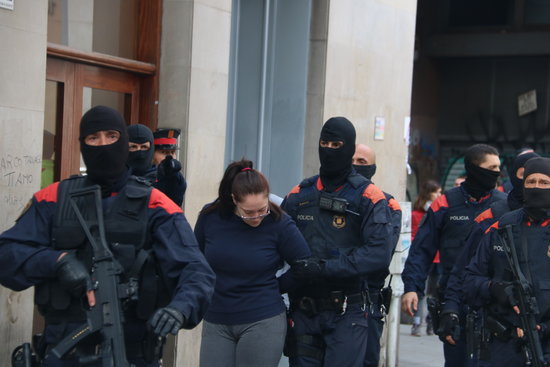 Dozens of people were arrested on Monday morning in an anti-drug dealing operation carried out by Catalan police and local police, who raided some 40 flats, mainly in Barcelona's Raval neighborhood in the old town.
The Catalan police said that at least 47 people have been arrested after the operation.
The raids started in the early morning after a two-year investigation into the issue, and after neighbors have been complaining for months about empty apartments being used to sell drugs.
According to police sources, a big part of the people arrested are Dominican nationals and the raids occurred not only in the Raval area, but also in Poble-Sec and Nou Barris neighborhoods, as well as several towns in the Barcelona metro area.
Some 700 police officers took part in the operation against these apartments that have become known as 'narcopisos', or 'narcoflats' in English.
Some police sources also said that inside most of the flats there were a lot of people.
A local court in Barcelona is leading the investigation, which was opened for crimes against public health and criminal organization.