Costa Brava wildfire now 'under control' after affecting 70 hectares
Four water trucks left as firefighters will re-evaluate situation on Sunday paying attention to weather conditions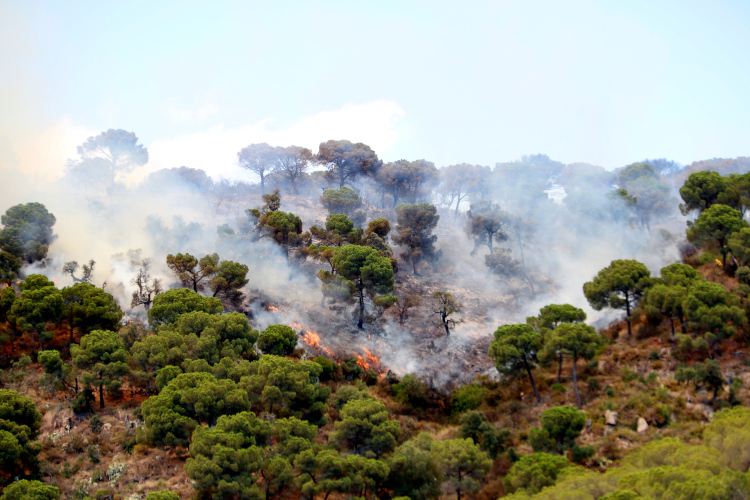 The wildfire that broke out early Friday afternoon in Castell d'Aro, one of the Costa Brava's most famous tourist hotspots on the northern Catalan coast, is now under control.
Firefighters announced on Saturday evening that they had "controled" the blaze.
On Sunday morning, they explained that they had only left four water trucks to make sure flames do not rekindle during the day, while most firefighter crews have already left the site.
Indeed, professionals are paying attention to the weather conditions to make sure there is no unexpected change in the situation.
The flames affected 70 hectares of vegetation, according to the rural officers.
Hundreds of people had been evacuated since the blaze broke out near residential areas, but they were allowed to return home on Friday night and early morning on Saturday.
Those staying at Club Golf Masnou, and La Coma, Les Teules, Can Batet, Can Riera, and Vallvanera residential areas can now access their homes after firefighters benefited from better weather conditions to tackle blaze at night.
Humidity increased and wind from sea stopped, which helped professionals stabilize both right and left flanks.
Forest cleanup works may have caused blaze
According to the Catalan rural officers, forest cleanup works may have caused the incident.
The coastal resort towns of Platja d'Aro and S'Agaró - which make up the Castell d'Aro municipality - and Sant Feliu de Guíxols are some 10 kilometers south of Sant Antoni de Calonge and Palamós.
Both Castell d'Aro and the neighboring Santa Cristina d'Aro activated their local emergency protocols for wildfires on Friday.