Climate change, drought, and pests 'deteriorating' health of Catalonia's forests
Environmental authorities evaluate state of 9,000 trees and call for further management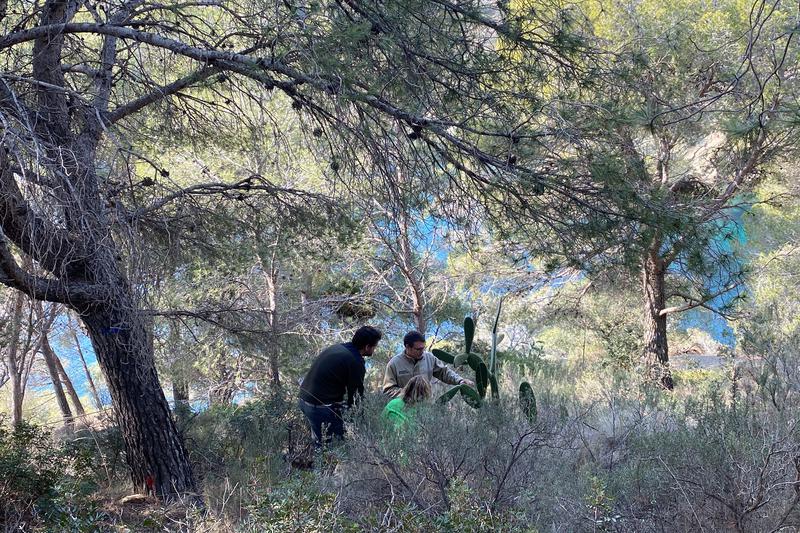 Climate change, the ongoing drought, and pests are "unfortunately deteriorating" the health of Catalonia's forests, the head of forest ecosystems and environmental management for the Catalan government Anna Sanitjas said on Friday.
This is one of the conclusions the Catalan climate action department's 8x8Cat forest monitoring network has reached after evaluating the state of around 9,000 trees. Every year this network's environmental officials measure the trees' diameter, branches, and leaves, taking samples to assess their growth.
Increase in plant diseases
8x8Cat has been able to confirm there has been an increase in phytosanitary problems, that is to say, plant diseases for various reasons, from extreme weather conditions like droughts, strong winds, or storms, as well as pests and diseases affecting forest mass.
According to Sanitjas, the information 8x8Cat gathers helps authorities determine whether there are more pests or how the drought is affecting plants. "It also works as an early detection alarm system because if there is a pest we can locate it and take the necessary measures," she said.
Based on the data the forest monitoring network has gathered, Sanitjas says Catalonia is experiencing a "forest emergency."
"There are now more areas affected by pests and more defoliation because of the drought," she said, explaining premature leave loss was around 30% on average.
Management of private forests
Although Sanitjas says the "forest emergency" is directly related to climate change, she also argues it is a management issue - 75% of all forest land in Catalonia is in private hands. This means that "every time there are trees and more undergrowth in the forest" causing a real "fight for water" when there is a drought like the current one.
The environmental official says the government is committed to incentivizing forest management: "We need forests with fewer trees but that are more resistant."
The prevention of wildfires is also key to forest management, especially as they lead to "a loss in biodiversity and put human lives at risk."