Catholic Church admits it holds 1,000 properties in Spain it does not own
Church agrees with Spanish government to rectify situation after review of 35,000 estates registered between 1998 and 2015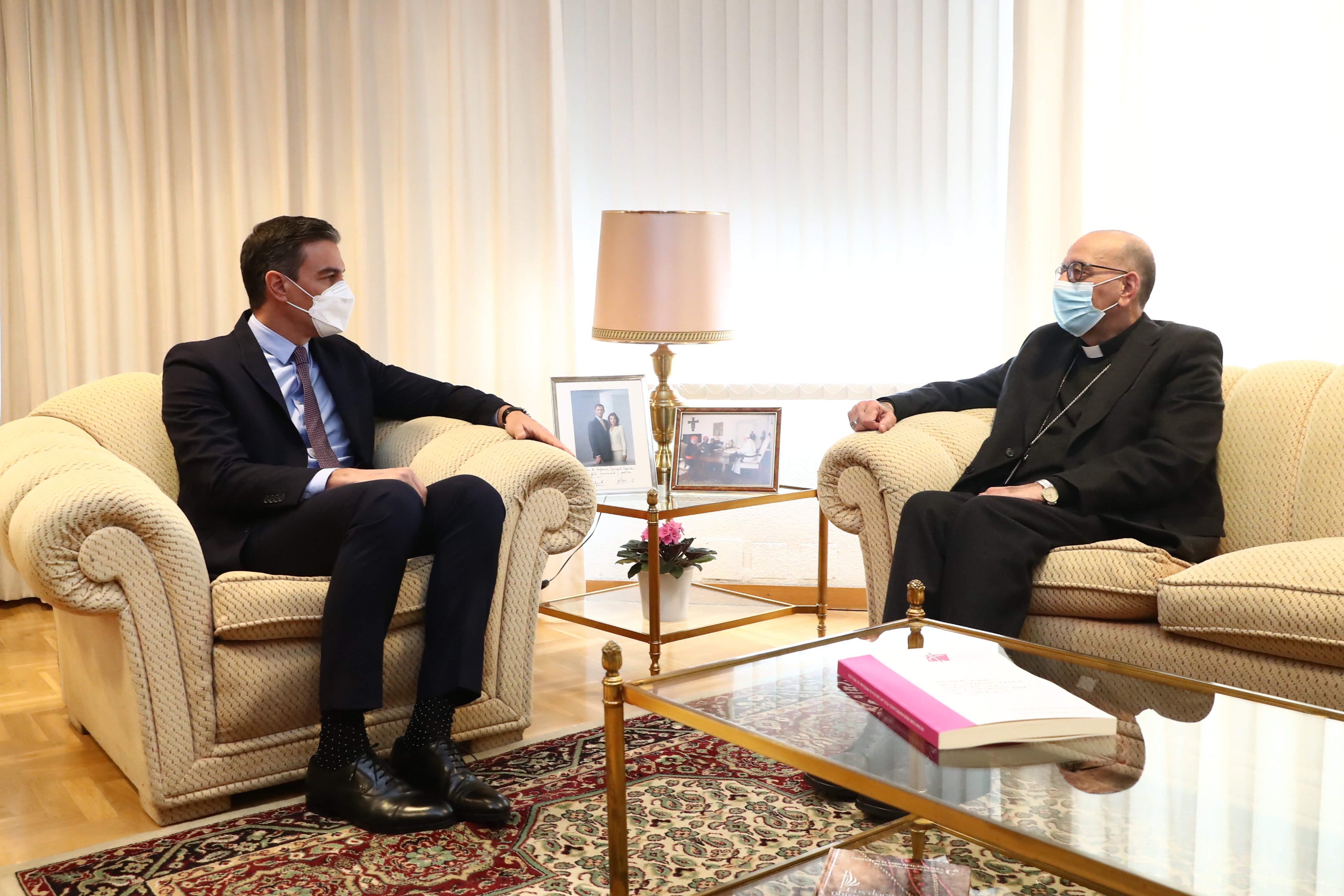 The Catholic Church in Spain has admitted it holds around 1,000 properties that it does not own and has promised to work with the Spanish government to rectify the situation.
In a joint statement from the Spanish executive and the Spanish Episcopal Conference released on Monday, the two bodies explained that the Church has analyzed properties it registered between 1998 and 2015 and concluded that there are 965 that either "belong to a third party" or where ownership is unknown.
During that period, the Church registered almost 35,000 properties thanks to a change in the law on mortgages made by the People's Party administration led by José María Aznar in 1996.
"The plan is for the government to bring this information to the attention of local authorities and registries, so that regularization processes can be initiated where appropriate. To this end, the Church states its commitment to collaborating in order to facilitate such processes," the statement said.
According to the Spanish government and the Spanish Episcopal Conference, dialogue between the two parties has "intensified" since August, with the Church making a "thorough study" of the property registration process. "The study consisted of cataloging properties, dividing them by diocese and verifying the registration processes for each of the properties mentioned," they explained.
The statement was released after a meeting between Spanish president Pedro Sánchez and Cardinal Juan José Omella, head of the Spanish Episcopal Conference.
Estates in Catalonia
In Catalonia, the Catholic Church registered 3,722 estates in its name over 70 years spanning from 1946 to 2015 without any title deed demonstrating ownership, the Catalan government said in 2020.
The Church was able to register the estates by benefiting from a law dating from the time of the Franco dictatorship that enabled the institution to act as a notary.
The law, in force between 1946 and 2015, permitted the Church to register estates not recorded in the land registration authority without any title deeds demonstrating ownership with only a bishop's signature.
Podcast
The religious makeup of Catalonia has changed drastically in the years since the transition to democracy. Listen to this podcast from Easter 2021 to learn more.