Catalan parliament takes first step towards euthanasia law
The proposal to be taken to the Spanish Congress suggests modifying penal code to exempt those who help provide terminally ill with 'safe, peaceful and painless' death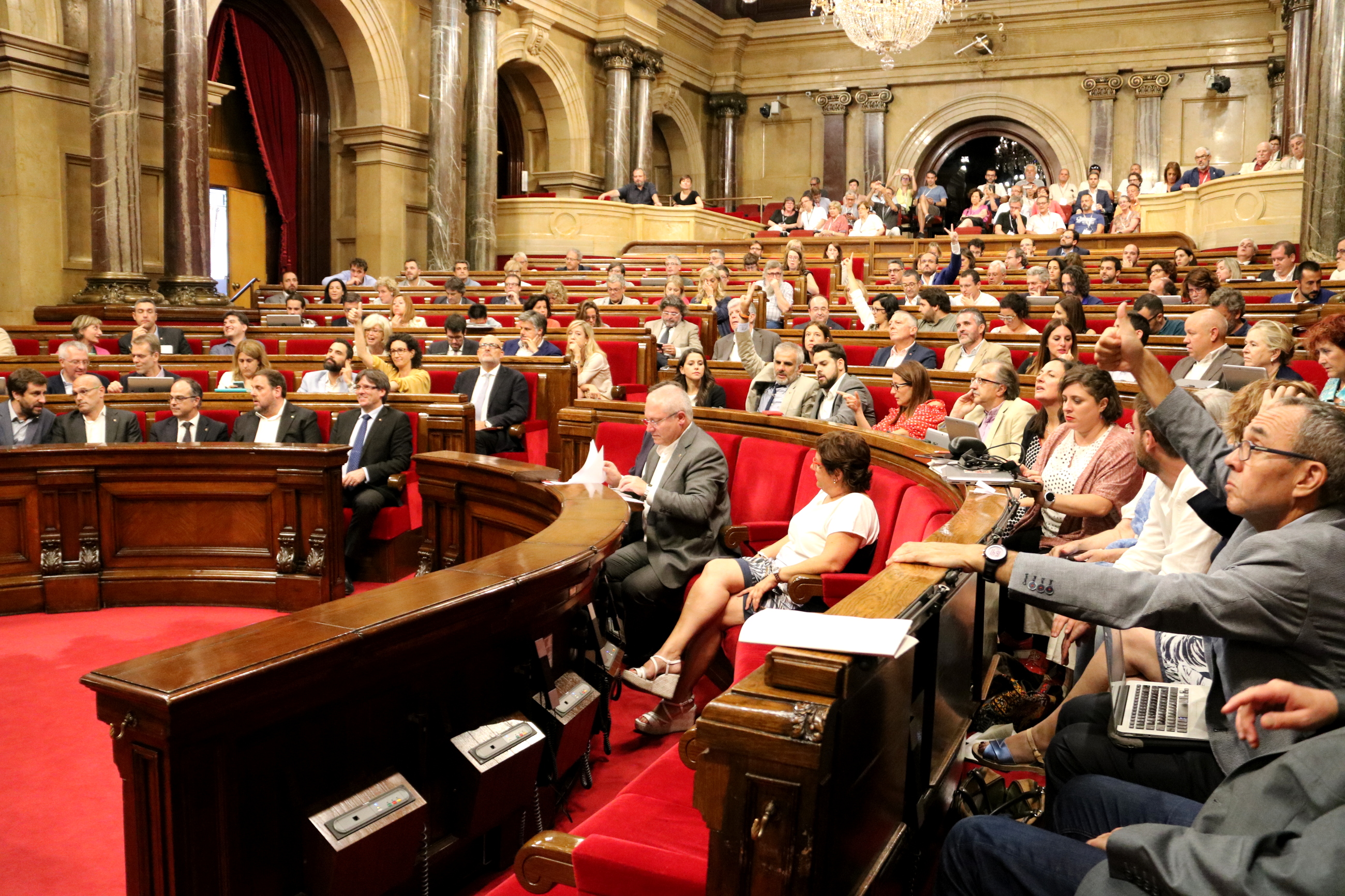 The Catalan parliament agreed on Tuesday to take a bill proposing the decriminalization of euthanasia to the Spanish Congress for approval. The bill was presented and approved by the Together for Yes coalition (JxSí), the Catalan socialists (PSC), the party Catalonia Yes We Can (CSQP) and the anti-capitalist CUP, with votes against from the Catalan People's Party (PPC) and a non-attached member, with Ciutadans (C's) abstaining.
The bill to promote this pioneer approach in Spain proposes modifying the Penal Code to exempt from criminal prosecution those who directly or indirectly help patients to die in a "safe, peaceful and painless" way, when they are terminally ill or experiencing serious physical or psychological suffering due to an incurable illness.
The groups that put forward the bill defended it as a response to a general demand in society. Thus, PSC member, Assumpta Escarp, claimed a "situation of favorable opinion" towards the issue, and insisted the patient would have to be the one to make the decision and that it must be recognised as a "medical act".
CSQP's Àngels Martínez claimed decriminalization would show society taking a "step towards maturity" and added that a "dignified death" is as valid as the right to a dignified life.
CUP's Gabriela Serra, meanwhile, justified her party's support for the bill as opening a statewide debate on the issue and as the first step in Catalonia achieving its own euthanasia law, something Alba Vergés (JxSí) also defended.
However, PPC member, Fernando Sánchez, said that decriminalization would be "damaging to the social good and medical practice" and suggested protection of life was at the centre of today's model of civilization. He also said that a debate on the issue was unnecessary as it had already been debated in the Spanish parliament.