Catalan government fines 3 companies €6.5m for breaching pollution limits
Minister for climate action warns businesses: "We all have to pull in the same direction"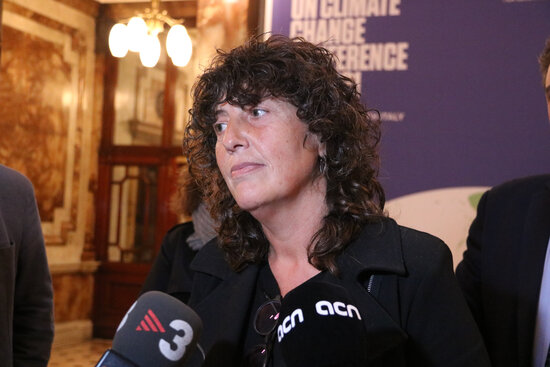 The Catalan government has levelled fines amounting to €6.5m against three companies that breached pollution limits, climate action minister Teresa Jordà revealed in Glasgow on Saturday.
Speaking to media at the COP26 UN climate change conference, Jordà said she was not in a position name the businesses in question, but said the cases were "serious", and in at least one case, "very serious".
The minister warned the private sector that her department will be "very stringent" when it comes to climate objectives, saying, "we all have to pull in the same direction."
Barcelona entry tolls and new tunnel at Glòries
Jordà also acknowledged having spoken to Barcelona mayor Ada Colau about the possibility of introducing tolls to enter the Catalan capital. "I'm not one to bring in these tolls, but it is clear that many European capitals have them," she said.
The minister added that she would work with Colau on the "problem of individual transport in Barcelona."
Saturday saw a major change in the city center's road network with the opening – in one direction – of an underground road tunnel at Glòries, after almost seven years under construction.
Glasgow protests
Jordà, whose commitments in Glasgow include a meeting with Scottish minister for rural affairs Mairi Gougeon, recognized that the government had "not done enough so far" to tackle the climate emergency.
The streets of Scotland's biggest city were filled with protesters for the second day in a row on Saturday, with thousands demanding "climate justice" and action from politicians attending the summit. Friday saw 25,000 people come out for the youth-driven Fridays for Future march, according to the group, while the organizers of Saturday's demonstration, COP Coalition 26, were hoping to double that number at least.
The Catalan president Pere Aragonès will travel to Glasgow on Sunday to take part in COP 26.