Bicing gears up for new electric city bikes
The Barcelona municipal program is to get an update of 700 more new electric bikes and almost 100 new stations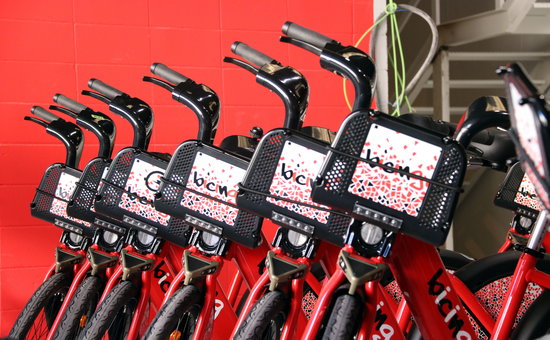 Less pollution, more biking – this is what Barcelona City Council is aiming for in 2019 and beyond, with an upgrade to the city Bicing city bike program started this week.
Called 'Let's Pedal Barcelona,' the initiative includes substituting the 424 current stations (set to be a four-month process), to start first in the Nou Barris and Sant Andreu districts.
Officials say an average of eight stations per day will be upgraded, and once that phase is over, new stations will be opened in outer districts and neighborhoods of the city where the service previously did not reach.
Other novelties
One of the main novelties of the new Bicing program is that the service will work 24 hours a day, 365 days a year. There are also set to be more bikes: some 7,000 total, which shows an increase of 700 more electric bikes.
The total number of stations will also increase to 519 (a growth of 95), with the most important boost seen in the Horta-guinardó, Nou Barris, Gràcia, and Sant Martí neighborhoods.
And for those who want to avoid planning to grab a bike only to find the station empty? There'll even be the added feature of being able to reserve one in advance.
An electrifying addition
The local councilor for mobility Mercedes Vidal hoped that the increase of Bicing electric bikes – complete with a shiny new bright-red look – represent a "before and an after" in the "integration" of these types of bikes in the city.
Vidal also explained that the objective is to "popularize electric bikes as much as possible," which in turn could encourage people who didn't use Bicing before to start doing so.
You can follow the progress of the new Bicing on the program app and the website, and as well as consulting the information employees who will be found at the new stations starting January 12.