Barcelona's Hospital Clinic attends to 29% more sexual assault cases than in 2019
The number of cases, counting between January 1 and October 31, is up 51% on last year's figures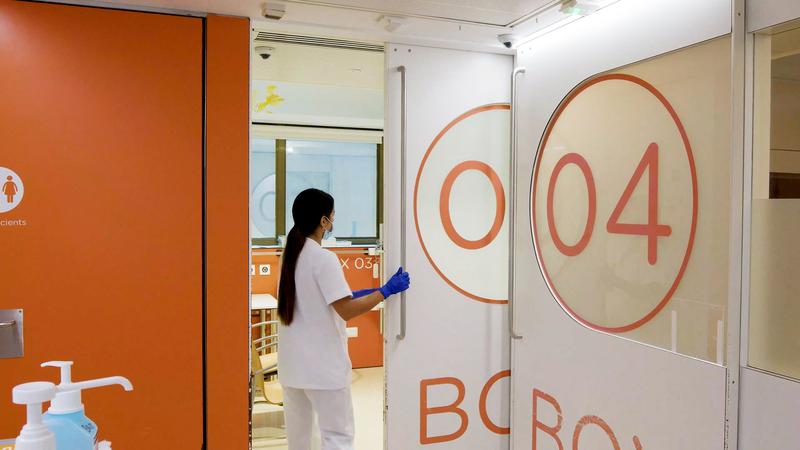 Between January 1 and October 31 this year, the emergency department of Hospital Clinic in Barcelona treated a total of 556 people for sexual assault – 28.7% more than in the same period of 2019.
The figure is also 51% higher than last year when there were still many restrictions on nightlife.
90% of the people treated were women, while 100% of the perpetrators were men. To Josep Maria Campistol, the hospital's director general, this is a clear indication that "our society is sick" as it "is becoming more and more violent."
By age, the youngest girl treated was 16 years old and the oldest was 82, according to the data made public by the hospital one day before International Day for the Elimination of Violence against Women. On Friday, a protest is planned in Barcelona beginning at the junction of Passeig de Gràcia and Avinguda Diagonal at 7.30pm, travelling to Gran Via.
53% of the assaults were committed against people under the age of 25, while 5% were against girls aged 16-17.
Among the male victims, the most common age was between 18-35, a group that accounted for three-quarters of the assaults.
57% of sexually assaulted women were raped. According to Teresa Echevarría, nurse and member of the Domestic and Gender Violence Commission, this shows that women do not go to emergency rooms for anything, but generally only in the event of serious attacks.
65% of assaults were dealt with in less than 24 hours, and 81% were dealt with within 3 days.
According to the Clinic, victims used to prioritize reporting to the police, while now the priority tends to be on psychological and physical personal care.
Nearly half – 49.5% – of female victims were treated when they had already reported the events or had the intention of doing so, while 31% could not think about it yet, and 13.5% had no intention of doing so.