Barcelona's bus drivers strike heavily impacts commuters
Workers call to lower retirement to 60 years as 'job is hard, dangerous, and worns out'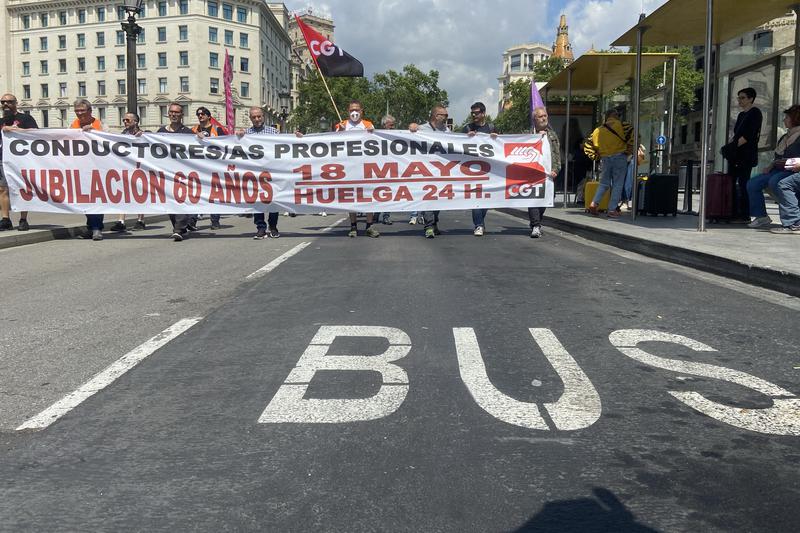 Barcelona's bus drivers' 24-hour strike heavily impacts commuters in the Catalan capital on Thursday as there has been a "complete turnout," with only the minimum services of 20% during off-hours and 40% during peak hours working, as the CGT union said.
At Sants train station, many commuters complained as they are being affected because they do not know when will the next bus come, and once vehicles arrived, passengers had to wait for the next one because there was no more room.
"Authorities should inform about the schedules, it is impacting me," a commuter told the Catalan News Agency (ACN).
The "schedules should be real, and not the ones where they say the bus will come at this time, and then you wait and wait," Andrea said.
"I do not know if I should get a taxi or keep waiting," she added while queueing for a bus from line 27 to come.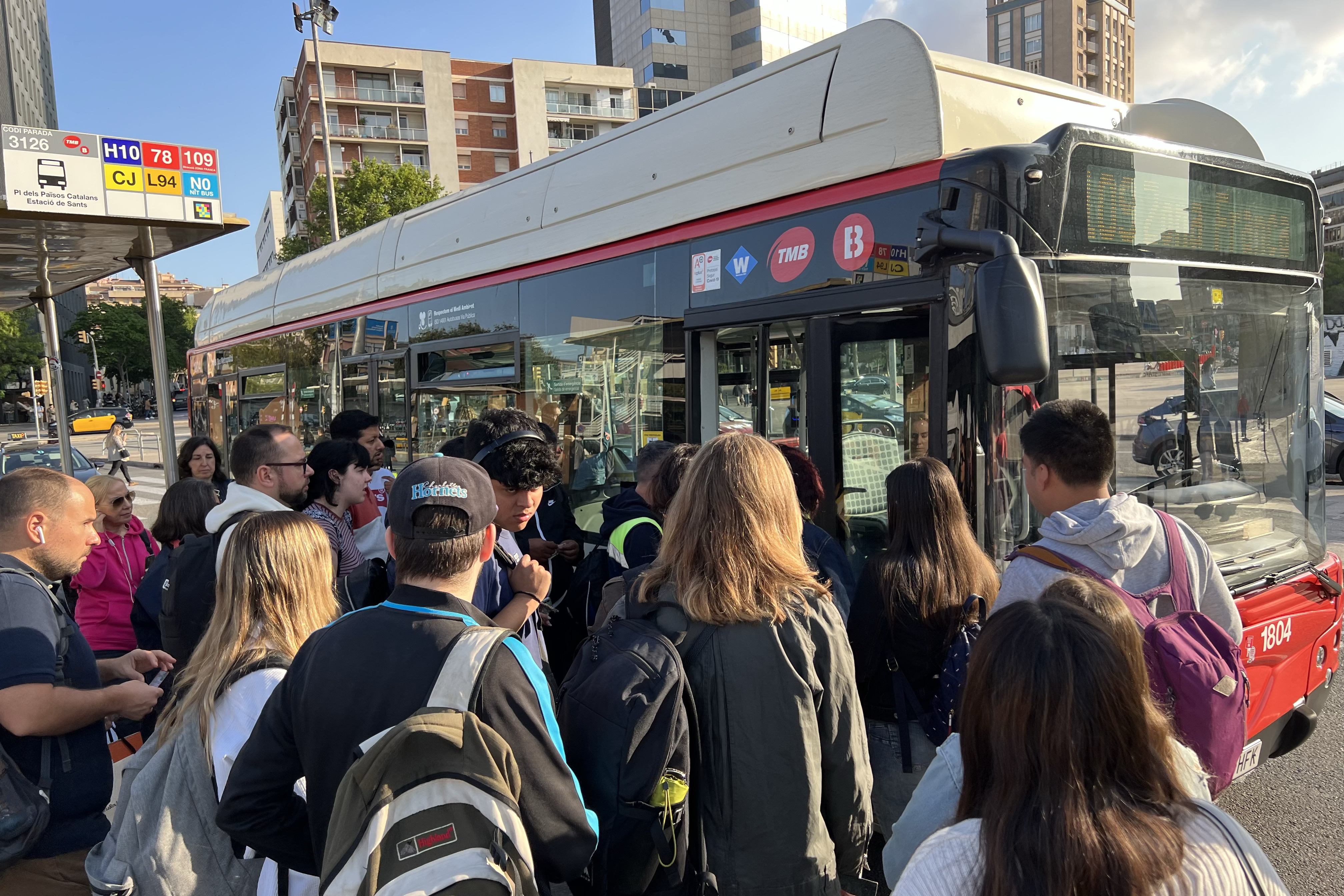 Meanwhile, hundreds of TMB, Avanza, and goods transportation drivers protested in front of the Spanish government delegation in Catalonia to urge authorities to lower the retirement age to 60 years, which is a "very important" measure to guarantee everyone's safety.
Drivers then walked to Plaça de Catalunya square, raising their voices and launching fireworks.
"The job is hard, dangerous, and worns out," one of the demonstrators said after driving for over 30 years.
Unions say the strike has been followed by 90% of the workers.
While TMB Barcelona's metropolitan transport authority asked for the minimum services to be 90%, the Catalan labor ministry set them at 20% during the day and 40% between 6:30 and 9:30 am and from 4 pm to 8 pm.