Barcelona to host Global Public Transport Summit 2023
Catalan capital chosen ahead of Brussels and Dubai with 13 out of 15 votes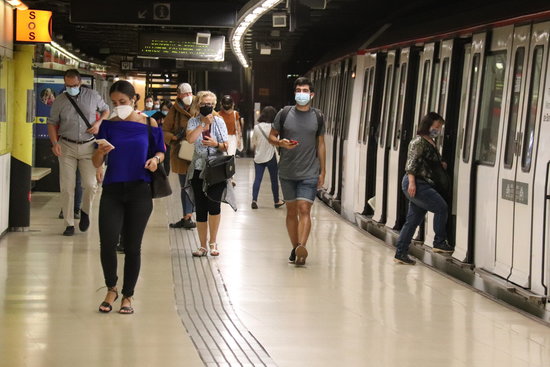 The International Association of Public Transport, known by its French acronym UITP, has chosen Barcelona as the host city for the Global Public Transport Summit 2023.
The Catalan capital defeated Brussels and Dubai in the race to be awarded the summit, winning 13 out of 15 votes available, an overwhelming majority.
The Barcelona bid was led by the Catalan public railway company FGC (Ferrocarrils de la Generalitat de Catalunya), and TMB (Transports Metropolitans de Barcelona), which runs most of the metro services and local bus lines in the city and surrounding metropolitan area.
The Global Public Transport Summit takes place every two years, with every other summit held in Europe. The last event took place in Stockholm in 2019. Melbourne is due to host in 2021, before the congress comes to Barcelona on June 11-14, 2023.
The president of FGC, Ricard Font, and the president of TMB, Rosa Alarcón, said that the Global Public Transport Summit in 2023 "will be an excellent opportunity for both the city of Barcelona and the whole of Catalonia to show the world the its excellence and competitiveness in the field of public transport and the development of an inclusive and sustainable transport system."
UITP, which has its headquarters in Brussels and is chaired by the director general of FGC, Pere Calvet, consists of more than 1,800 companies from more than a hundred countries.
Barcelona is well-known as a host city of conferences at the global level, none more so that the Mobile World Congress, the world's biggest mobile technology trade fair.