Barcelona stevedores vote not to supply Spanish police ships
Dockworkers take decision "to defend civil rights" in assembly, while three vessels housing reinforcements allowed to stay until October 5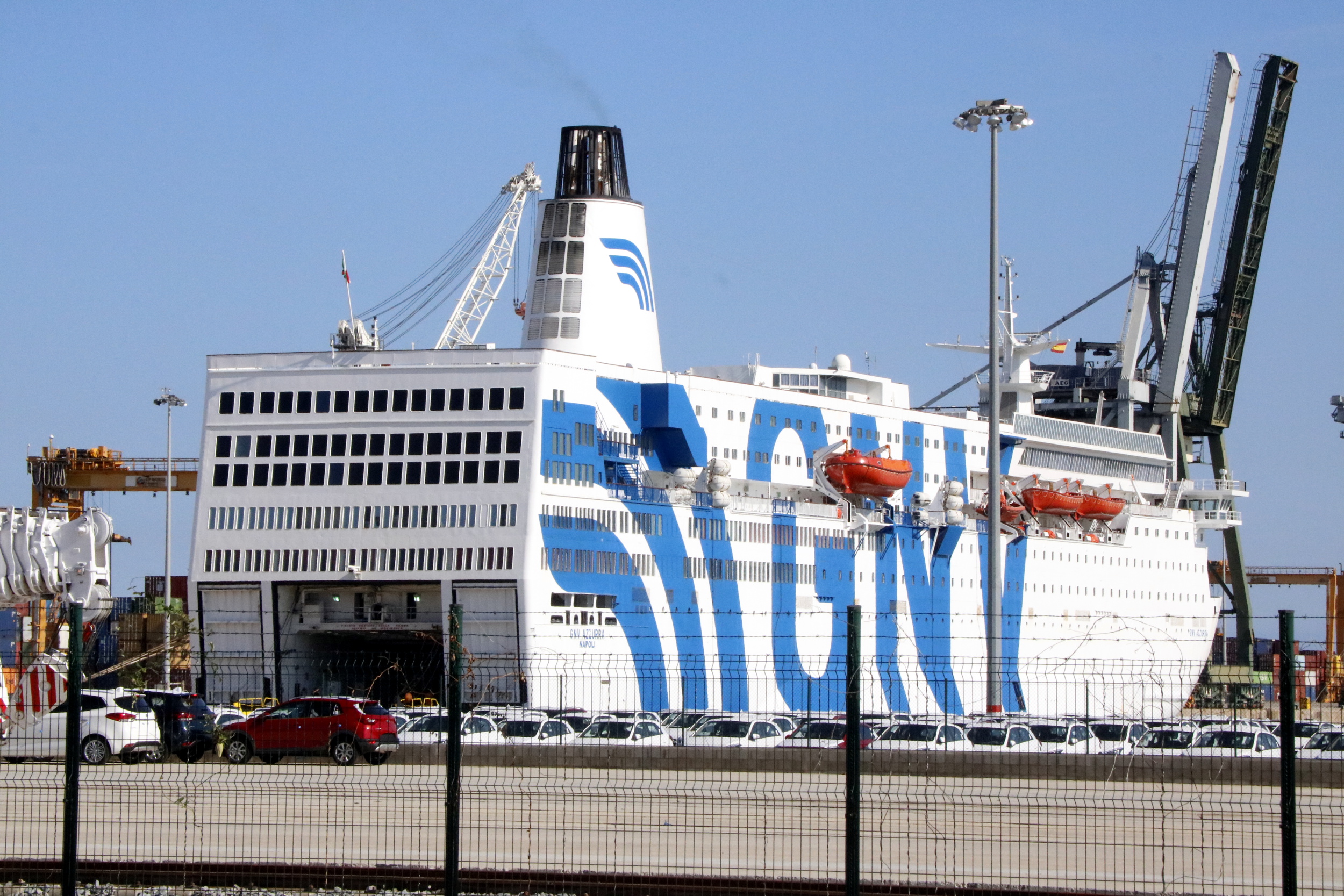 Barcelona's stevedores have voted in an assembly not to supply the two ships accommodating Spanish police reinforcements that are docked in the city's port. The news was confirmed by dockworkers' representatives, who argue that the decision not to supply what they describe on Twitter as "repression ships" was taken "to defend civil rights." According to internal sources, Barcelona port has no choice but to admit the ships, as they are considered State vessels.
Three cruise-sized ships docked in Catalan ports this week. The first, located at Barcelona's Prince of Spain Dock, is called Moby Dada and can accommodate more than 1,000 people. The second, called Rhapsody, is stationed at the Lepant Dock in Barcelona, with space for 2,000 people. Another is located in the port of Tarragona, called GNV Azzurro, it can accommodate 800 people. The vessels have clearance to stay until October 5. Apart from accommodating Spanish police forces, no further details have been given about the purpose of the ships.
Police officer reinforcements
As the date for the independence referendum approaches, the Spanish police has reinforced the number of officers stationed in Catalonia. While police numbers have already been reinforced, the law enforcement authorities intend to mobilize yet more officers in the coming days. It is expected that the officers will come mostly from investigation units, although the arrival of some anti-riot police officers is also anticipated.