Barcelona named 'greatest city on Earth' by The Telegraph
UNESCO World Heritage Sites, restaurants, airport, beach among features contributing to high ranking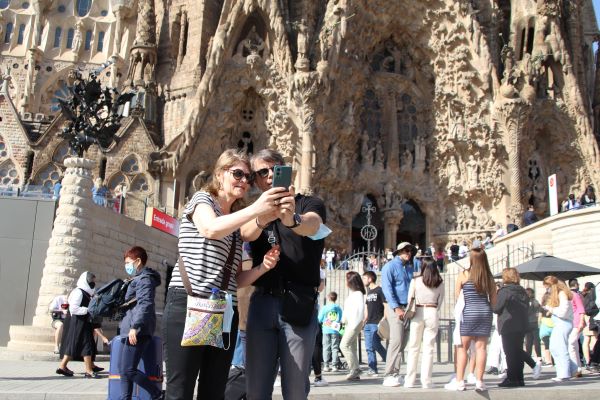 Barcelona has been named the "greatest city on Earth" by the British newspaper The Telegraph.
Following a study focusing on "the ultimate visitor experience, rather than how convenient it is for residents, or how big it is," The Telegraph's travel experts published a ranking featuring 50 cities, topped by the Catalan capital.
Barcelona got 588 points out of the maximum score of 810, and beat out second-placed Sydney by 32 points.
Cape Town, Lisbon and Venice follow, with Los Angeles, Dubai, London, Vancouver and Florence were also in the top ten.
The Telegraph highlights its 8 UNESCO World Heritage sites, 19 Michelin-starred restaurants, an airport just 7.1 miles from the city center, its medieval old town, and Collserola as an observatory deck, as well as "more than 100 museums and 2,591 hours of sunshine" per year.
"Barcelona combines everything that is most charming about Mediterranean cities – a relaxed pace, months of endless sunshine, unbeatable food – with the cultural and design clout of almost any city in the cold north," said in the report Sally Davies, a destination expert at The Telegraph.
The Catalan capital is also praised for its "inclusive LGBT scene, low-emission credentials and a sweeping beach."
Indeed, it got a high score in most of the categories established in the study. For instance, 43/50 in transport, 36/50 in dining & hotels, 35/50 in outdoor activities, and 31/50 in culture & history.
"The only areas where Barcelona gets marked down are on its green-space ranking (its biggest public park, Ciutadella, is only 17 hectares), and its high population density of around 16,000 people per square kilometer is topped only by Paris and Mumbai in our study," says The Telegraph as the only two downsides of the Catalan capital.
The methodology used in the report to put all cities in the same scale include looking into their Unesco World Heritage sites, Michelin-starred restaurants, the closest airport's distance from the city center, the clean air ranking according to the CDP environmental performance index, parks, old buildings, and hotels, as well as the highest accessible observation point, number of museums and galleries, LGBT+ safety ranking based on the Asher and Lyric LGBT+ Danger Index, homicide rate according to the UNODC, disabled access, annual hours of sunshine and the urban population density.
Barcelona also got points in all 'bonus' categories, awarded to cities with a beach, a canal system, harbor or river, a bike or scooter sharing scheme, a symphony orchestra, and a metro system that comprises more than just buses and suburban railway networks.
The Catalan capital got the best score out of the top ten in the transport category, and came third in dining and hotels (after London and Lisbon).