Barcelona launches campaign against illegal street selling
Aimed above all at tourists, 'Buy legal' is a new council initiative in the same week it began cracking down on 'top manta' vendors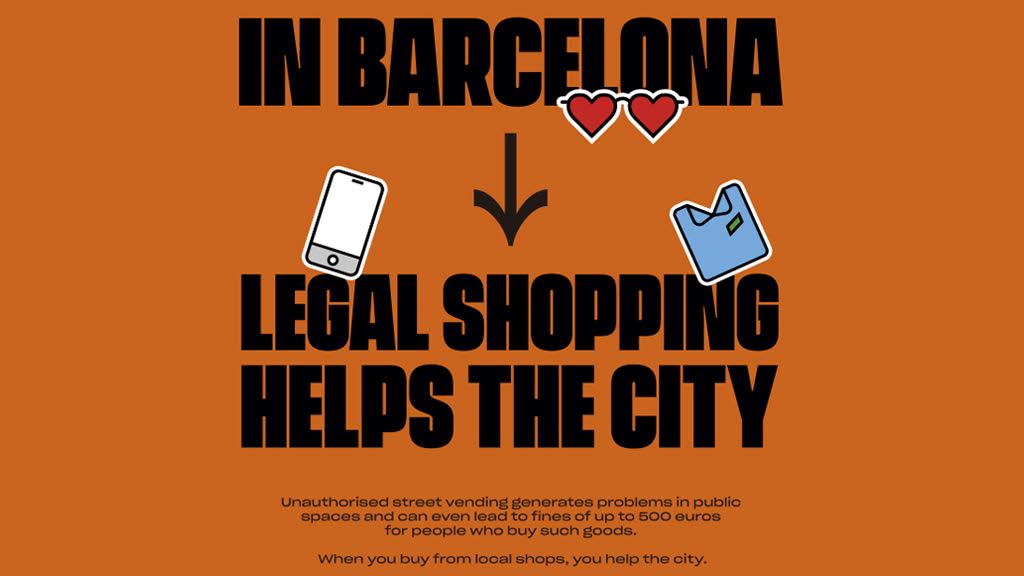 'Buy legal' (Compra legal) is the name of a new campaign that the Barcelona city council launched on Friday to promote local retail and to try and dissuade, especially foreign visitors, from buying from non-authorized street sellers.
Deputy mayor, Jaume Collboni, called the campaign "positive," saying it aims to convince the public that buying legal products "contributes to a cohesive city model," although it also comes with fines for making illegal purchases of up to 500 euros.
The campaign will be in Catalan, Spanish, French and English, and will be promoted on social media, as well as on posters in shops, hotels, bus shelters, and on public address systems and screens on the Metro underground system.
The initiative comes the same week as the local authority began a "permanent" campaign against illegal street vendors, known popularly as 'top manta' sellers, which involves a hundred police officers patrolling key areas of the city every day.
Part of the council's Coexistence Campaign 2019, the initiative will go on until the end of September, and will also involve distributing some 28,000 postcards in stores in the city's main shopping areas with a message thanking customers.
Barcelona faces a "crisis of insecurity"
Collboni also linked the campaign to the efforts to make Barcelona safer, saying the city is facing a "crisis of insecurity." "We cannot allow illegal activities to monopolize the public space and put social harmony at risk," he added.