Barcelona is sixth-dirtiest city in Spain according to OCU survey
Dog excrement, litter from outdoor drinking parties, and graffiti among biggest complaints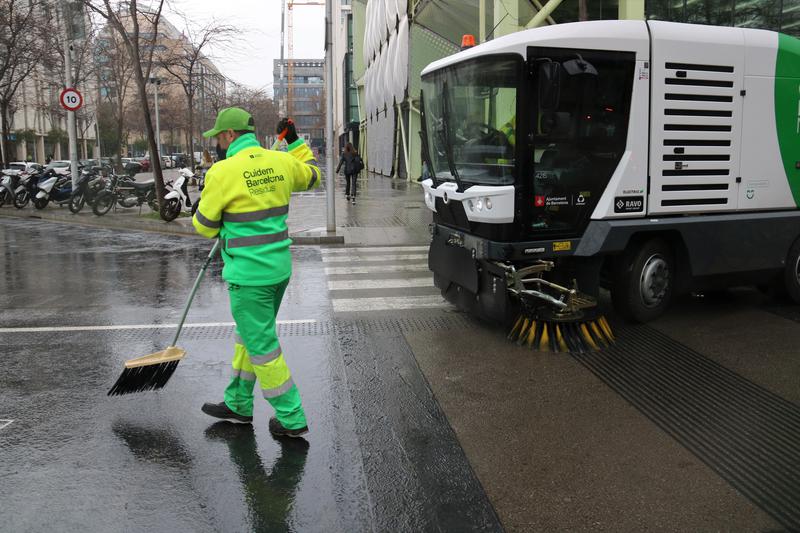 Barcelona is the sixth-dirtiest city in Spain according to a survey carried out by the OCU consumer group involving 6,853 people in 69 different cities.
Catalan capital residents gave their city's cleanliness a 40 out of 100 rating, as was also the case in Madrid.
The score is thus down 11 points from the previous survey four years ago, "pointing to a lack of city council action in this area," an OCU statement reads.
Furthermore, 1 in 3 Barcelona residents believe the city fails in terms of cleanliness.
Dog excrement, litter from outdoor drinking parties known as 'botellons', and graffiti are among their biggest complaints.
Satisfaction levels in the Catalan cities of Lleida (42), Tarragona (42), Badalona (44), Terrassa (45), and L'Hospitalet de Llobregat (46) are not much higher than those in the Catalan capital.
Girona, meanwhile, barely scrapes by with a pass (53), while Sabadell is the Catalan city with the highest cleanliness rating (64).
Coastal tourist hotspots dirtier
Overall, tourist hotspots on the Mediterranean coast and in the south generally fare worse than other cities in Spain, as is the case of Palma de Mallorca, Alicante, and Seville.
Residents of Oviedo, Bilbao, and Vigo, rate cleanliness levels higher than anywhere else in Spain.
The OCU study has also found there is no direct relationship between investment in city cleaning and higher cleanliness ratings.
In Pamplona and Albacete, for example, local councils spend €46 per resident per year on street cleaning, far less than the €80 in bigger cities like Barcelona or Madrid, and yet they have much higher cleanliness ratings.
Instead, OCU says this has to do both with annual rainfall and how frequently streets are cleaned, which is why the group calls on councils to increase efforts in this department and to actively fine dog owners for not picking up their pets' excrement.