Barcelona beaches will not be open for sunbathing after council U-turn
People will be able to stroll on beaches but not lay on the sand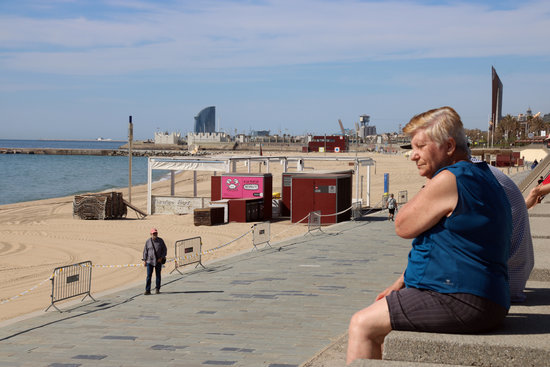 Barcelona city council has pulled a U-turn on Tuesday and will no longer permit people to sunbathe on beaches during the morning exercise time slots.
Originally it was understood that the police would not prevent people from sunbathing and relaxing on the beach as long as safety measures were followed.
Despite the change of plan, walks will still be allowed. Walkers can only visit the beach if they live within a one-kilometer radius of the sands, whereas athletes can go from all parts of the city.
The public is allowed to swim in the sea as well, but recreational bathing in the water is not permitted.
A maximum amount of time of one hour is allowed for people to be on the beaches too.
The city councilor in charge of security, Albert Batlle, appealed for responsibility from the public to comply with the established safety measures.
You cannot go to the beach by private vehicle, only on foot or by bicycle. The breakwaters will remain closed for walking and fishing.
All parks in the city that had remained closed until now will also be open from Wednesday to let people practice sports. Parc Güell is one of the biggest parks in Barcelona that will be reopening. However, picnicking will not be permitted.