Barcelona and Madrid neighborhood groups band together to denounce 'out of control' bar terraces
Associations and consumer organization ask Spain's ombudsman to intervene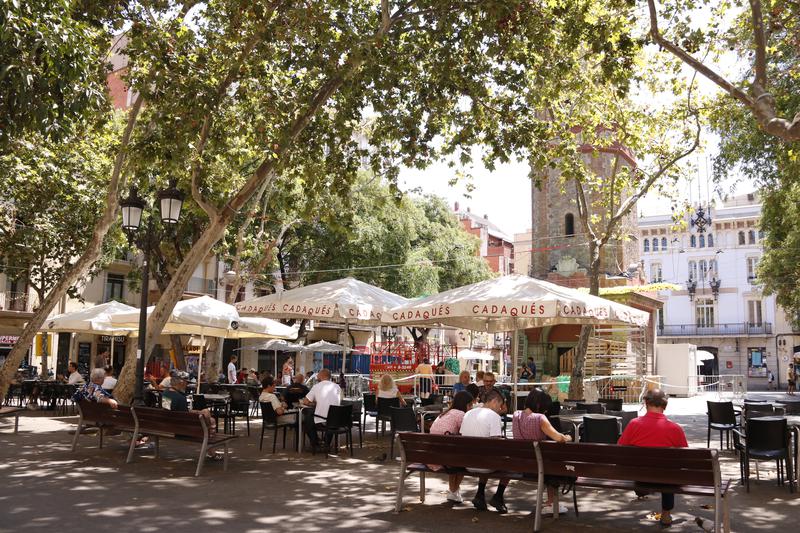 Barcelona's FAVB neighborhood association has joined forces with FRAVM, a similar group in Madrid, as well as the Catalan capital's FACUA consumer rights organization, to complain about the "out of control" number of bar and restaurant terraces on the two cities' streets.
The three groups presented a joint letter urging Spain's ombudsman to intervene as, according to them, the fundamental rights of residents are violated by the increasing number of outdoor seating areas.
While they acknowledge this is an issue across Spain, they say it is particularly bad in the tourist hotspots of Barcelona and Madrid.
Bar and restaurant terraces, they argue, harm residents' health as they are a source of noise pollution that keeps them up at night.
They also say they can hamper mobility and accessibility, generate a lot of waste, and can be behind safety issues.
According to FAVB, FRAVM, and FACUA Madrid, bars and restaurants are "constantly breaching" municipal ordinances and other laws.
"The problem is so serious and the will of our administrations to solve it is so small," their statement reads.
They believe the Madrid and Barcelona councils are not doing enough to enforce them.