Barcelona and Girona among Spain's most expensive for groceries, says consumers group
OCU organization gives tips on how to keep food, electricity and gas costs down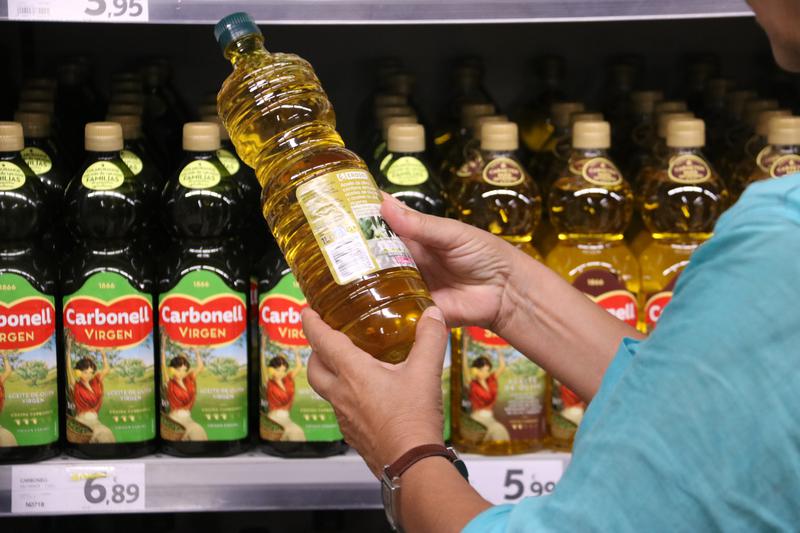 The OCU Consumer Organization's annual report on supermarkets across Spain reveals some astonishing findings: a 15% year-on-year increase in food prices.
These, Esther Lorente, the head of the group in Catalonia warned in a recent interview with Catalan News, might not even be entirely accurate anymore: published in September, the report uses figures from May to compare over 2,000 products from over 65 cities in Spain. "It's gotten even more expensive" over the past 5 months, Lorente says.
And while some products have become even more expensive than others — sunflower oil is up 118% according to the OCU report — almost all, 95% to be exact, are pricier than before.
There's more bad news for Catalonia residents: Catalonia is where costs have gone up the most, and supermarkets in Barcelona and Girona are among the most expensive in Spain.
Have a listen to our Filling the Sink recent podcast on the effects of inflation:
Where and how to buy groceries
But, Lorente says, there are some things we can do to cut down on food expenses, starting with paying more attention to how and where we shop.
"In Catalonia the cheapest supermarket is Alcampo," Lorente explains, "followed by Consum, Mercadona and Caprabo." And even though supermarkets like Mercadona or Dia have brought prices up more than other stores, they're still not the most expensive.
The OCU member is also a firm believer in making a shopping list before going to the store, even though it might already seem "common sense."
"How many times have you bought something only to realize you already have it?" she laughs. And not going food shopping when hungry "is important" too — being hungry in a supermarket never helps when "avoiding temptation."
According to OCU's findings, bigger stores you can find all over Spain, like Mercadona or Dia, are good for white label products, but head to smaller supermarkets for specific brands and "avoid online shopping if you to save money," she says.
Electricity and gas
These days people aren't only worried about food costs. Utilities are a huge concern too, so Lorente gives Catalan News a few tips on what we can do to try to keep them down.
When it comes to electricity, she says, "one should first and foremost find out what kind of contract they have."
There are two kinds in Spain: the counterintuitively named regulated PVPC market, where costs fluctuate based on daily and hourly energy costs, or the free market, where rates are set by the company and are stated in your contract.
One isn't necessarily better than the other, Lorente argues, but it's important to keep in mind that government grants for at-risk households are only available for those with contracts in the regulated market.
Prices have gone up so much in the gas free market that it can no longer compete with the regulated market

Esther Lorente

OCU consumers association
And people should also know how much power they have contracted by looking at the graphs on their bill — they might not actually need as much as they're paying for. Price comparison tools can also be a good way to see if you can get a better deal with a different utility company.
As for gas, "prices have gone up so much in the free market that it can no longer compete with the regulated market," Lorente contends.
The best way to keep gas costs down, Lorente says, is for people should check their gas bills: if they have a good deal that will last until 2023 they shouldn't switch rates, but if they don't, the "best by far", is the tarifa d'ultim recurs or TUR rate, which is only provided by four companies: Comercializadora Regulada (Naturgy), Energía XXI (Endesa), Curenergía (Iberdrola), and Baser (TotalEnergies).
But be warned: switching over might not be as easy as one would think. As more and more people are catching on to this and calling to change their contracts, more and more people are complaining about being put on hold, sometimes for over an hour with no luck!