Baby found abandoned in sports bag on Barcelona street
Emergency services bring infant to hospital in stable condition after discovery at 6am on Tuesday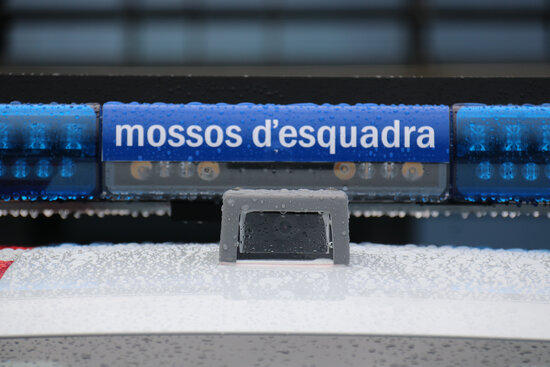 Catalan police, the Mossos d'Esquadra, received a call just after 6 am on Tuesday from a concerned citizen who had discovered a one-month-old baby abandoned in a sports bag on the street in Barcelona.
The infant was found on Carrer Begur in the Sants neighborhood, police sources confirmed to the Catalan News Agency (ACN) after the Ara newspaper reported it.
Emergency services transported the baby to Sant Joan de Déu hospital in a stable condition. When found, the baby was not crying and was wearing clothes and covered with a blanket, the Mossos d'Esquadra said during a press conference.
So far, authorities "do not know who is responsible for leaving the child, and have not reached any family member," corporal Carlos, from the Mossos public safety team, told media outlets. Their visual impression is that the "child was well taken care of."
The woman who contacted the Catalan emergency services and police was taken aback at first when the one-month-old newborn moved.
The Mossos d'Esquadra said: "She found the child in the street. We were worried because today happens to be a very cold day and it was raining," but the baby was not hypothermic and was moving.
The Mossos d'Esquadra have opened an investigation into the incident. The next steps include "searching for any testimonies, nearby CCTV footage, or even checking GPS phone signals from passersby," corporal Carlos said.
However, law enforcement agents do not rule out that someone "could be charged with abandoning an infant, and attempted murder."