Andorran women march in favor of legalizing abortion
Abortion in the Pyrenean microstate is illegal under all circumstances, forcing women to travel to Catalonia and France for the procedure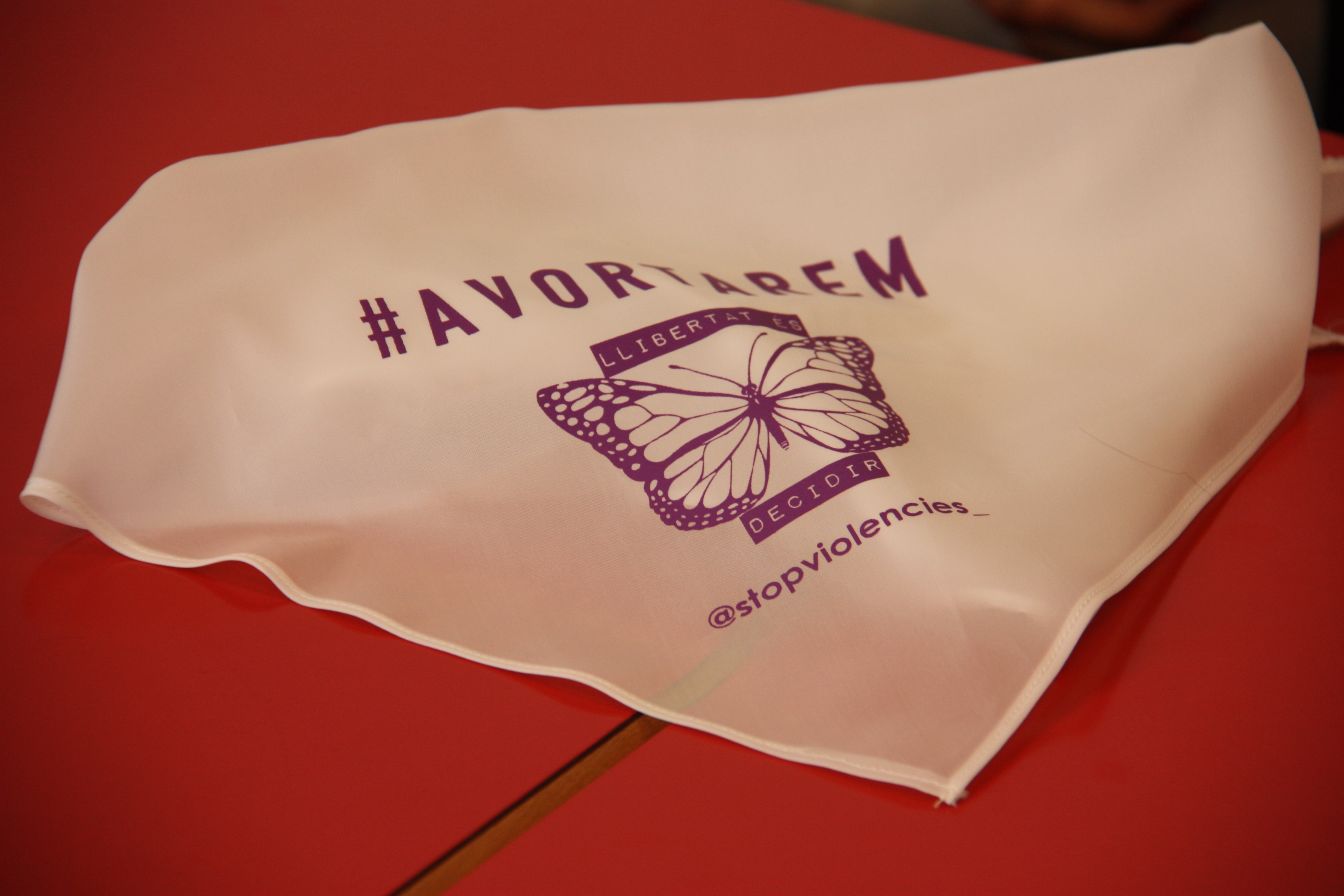 The Andorran feminist movement came out in force on Saturday, the International Safe Abortion Day, to march in favor of decriminalizing the procedure in the small Pyrenean country where it is illegal under all circumstances.
Andorra's 1993 Constitution ambiguously "recognizes the right to life and fully protects it in its different phases," while the 2005 Penal Code speaks of "crimes against prenatal life," for which many women in need and who can afford to do so end up traveling to Catalonia or France for the procedure.
Latest figures, from 2017, show that 107 Andorran women had abortions at public Catalan hospitals. There are no official statistics on how many had abortions at private Catalan clinics or in France.
Saturday's protest was organized by Andorran feminist group Stop Violències, headed by Vanessa Mendoza Cortés, but also drew support from feminists arriving from Spain, France, Italy, Portugal, Morocco and Argentina.
Prior to the demonstration, a number of panel discussions were held in which Barcelona-based women's organization Ca la Dona and Marea Verde Barcelona participated, among other international groups.
The origin of the issue
Since 1288, Andorra has two princes. Currently these figures are a Catalan bishop – Joan-Enric Vives, the Bishop of Urgell – and the president of France, Emmanuel Macron. Although the country does have an executive and a legislative branch, both coprinces can deem laws unconstitutional.
Joan-Enric Vives is very much against legalizing abortion, and the Vatican has also threatened to make him step down as coprince if it is ever permitted. As a result, certain conservative factions claim that allowing women to have abortions would plunge the country into an institutional crisis leading to its demise.
In early September, Stop Violències sent Macron a letter ahead of his scheduled visit to the country in which they demanded he speak out in favor of decriminalization.
At a speech in Andorra la Vella on September 13, he described abortion as an internal affair that he could not decide on and that should be voted on internally, although he did say that he had "always defended women's right to decide."