Almost 600,000 foreign workers in Catalonia during 2022
Vast majority are nationals from Morocco, Italy, Romania, and China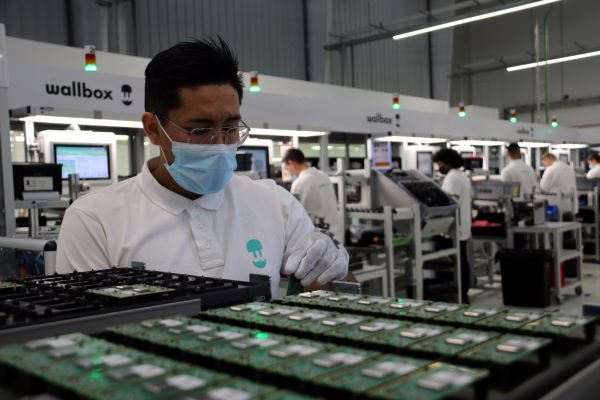 Catalonia had 593,500 foreign workers in 2022, according to figures released by the Spanish Ministry of Inclusion, Social Security and Migration on Tuesday show. The number of employees represents an increase of 9.2% compared to the previous year.
Overall, 50,454 new workers arrived in Catalonia last year compared to 2021, and while the vast majority of them have contracts, 15% are self-employed.
Nationals coming from Morocco represent the largest foreign working population in Catalonia, with 72,204 registered in the social security system. Italians follow with 50,932 workers, Romanians with 46,416, and Chinese with 32,021.
Only 174,689 foreign employees in the territory come from within the European Union, and 418,856 come from abroad the union.
Most foreign workers are employed in the services industry, such as in trade (14%) and hospitality (13.62%). When talking about self-employed, these percentages increase to 22% and 20% respectively.
In Barcelona, there are 40,989 new foreign workers, a 10.2% increase compared to 2021; in Girona: 4,678 (+7.9%); in Lleida, 1,677 (+4.39%); and in Tarragona: 3,110 (+6.5%).
In Spain, currently, there are 2.5 million foreign workers registered in the social security system, after an increase of 194,000 in 2022.
Statewise, those coming from Romania account for the majority of foreign workers (330,857), followed by Moroccans (305,428), Italy (158,635), Colombia (127,891), and Venezuela (125,201).
Figures released today also show 60,676 Ukrainians registered in the Spanish social security system, 13,417 more than in January 2022, before the war started.