Almost 30 migrants flee plane in Barcelona after emergency landing
Woman pretends to go into labor on flight from Casablanca to force diversion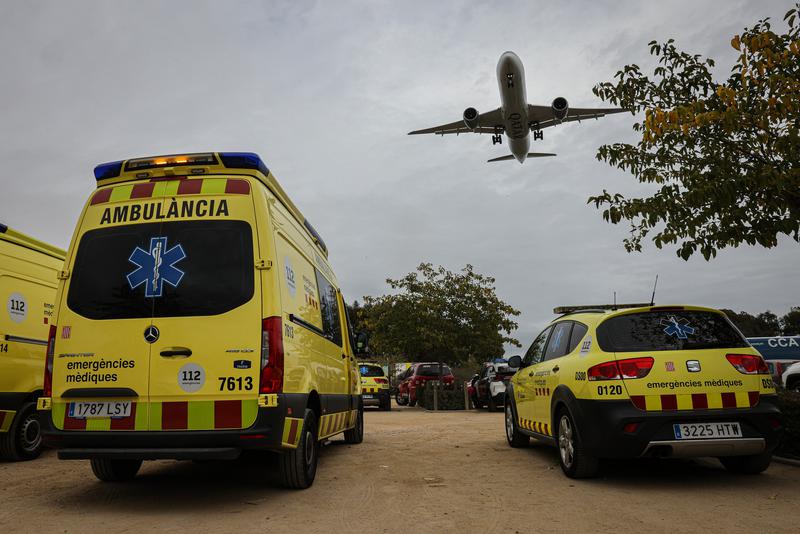 A flight from the Moroccan city of Casablanca to Istambul, Turkey was diverted to the Barcelona airport on Wednesday after a woman pretended to go into labor, forcing an emergency landing. Once on the ground, 28 migrants escaped the aircraft and entered Spanish territory illegally, according to the Spanish government delegation in Catalonia.
Around 4:30 am, Pegasus Airlines' flight with 228 passengers aboard was redirected to the Catalan capital after flying over Spain.
Airport authorities activated the standard security protocol after receiving the pilot's warning and two Guardia Civil police patrols, one from Policia Nacional, and medical emergency services were deployed to the scene.
When the woman was about to disembark the airplane, 28 passengers descended from the aircraft and ran onto the tarmac. Police on the ground were able to stop 14 of them, including the pregnant woman.
Of these, five were returned to the aircraft upon request, which was accepted by the cabin crew. Law enforcement agents are still looking for the other 14 passengers.
The other eight passengers have been detained and officials will now start the deportation process to send them back to Casablanca.
The expectant mother was transferred to the Sant Joan de Déu hospital in Barcelona, where doctors certified she had not gone into labor. She has been detained for causing public disorder and for pretending to go into labor.