Activist denounces racism of Lleida hotels and landlords refusing to lodge seasonal workers
200 fruit pickers are sleeping rough despite AS Monaco player's offer to pay for their stay in advance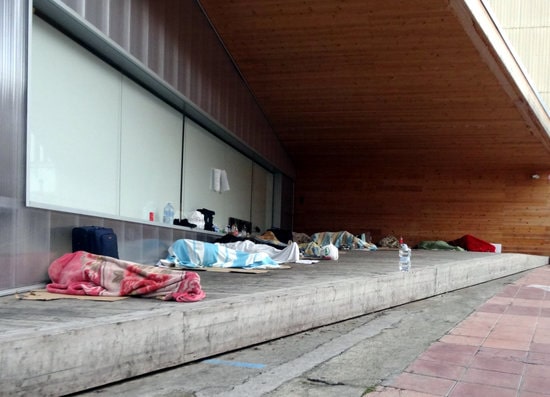 Nogay Ndiaye, a migrants' rights activist and secondary school teacher from the western Catalan city of Lleida, took to Twitter on Saturday morning to denounce the housing discrimination faced by seasonal workers that have come to the region to pick fruit.
"Question: is there racism in Lleida? Senegalese AS Monaco footballer Keita Balde has offered to pay for the lodging of his countrymen that are on the street. We've spoken to the city's empty hotels and to landlords and made offers and almost all of them have said NO! Is there racism in Lleida?"
PREGUNTA: Hi ha racisme a Lleida? @KeitaBalde, futbolista senegalès del Monaco, s'ha ofert a pagar l'allotjament dels seus compatriotes que estan al carrer. Hem parlat amb totes les places hoteleres i edificis de la ciutat fent ofertes, quasi tots han dit NO! Racisme a Lleida? 🤔

— Nogay (@Nogay_13) May 30, 2020
Some 200 fruit pickers are estimated to be sleeping on the streets of Lleida despite Keita Balde's offer to front the money needed for their accommodation, with hotels and landlords coming up with "excuses" not to house them, according to Ndiaye.
"We've told them we'd pay for their lodging in advance and that they'd be fully booked for the summer, with rooms occupied for four months this summer, which will be a difficult season for them, but the answer is no," she laments.
And even though hotels and landlords are not explicit about their reasons for turning the workers down, Ndiaye attributes it to racism.
"No one will say outright that they don't want to lodge 50 black people at their hotel," Ndiaye explains. "How can it not be worth it for them for us to rent out their hotel for four months?"