A technological paradise: Mobile World Congress 2018
Artificial intelligence, virtual reality, robotics, and drones, just some of the innovations showcased at this year's event in Barcelona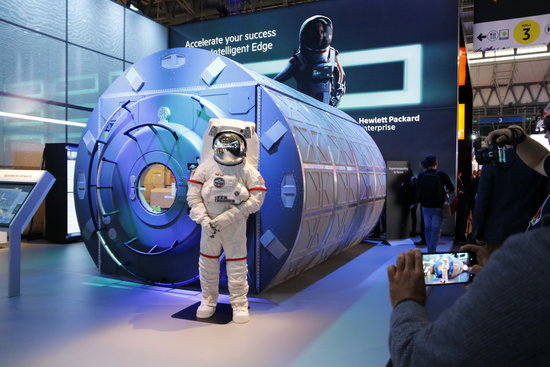 The atmosphere is buzzing at the 2018 edition of the Mobile World Congress (MWC) in Barcelona, which got underway on Monday morning. It is the main event in the mobile world, and over 108,000 people from all over the world are expected to attend, with thousands of new innovations related to all things mobile and more being showcased until March 1.
There were even bicycle charging sites for mobiles on site, where particpants could get a bit of exercise whilst charging their phones. Products are on show in numerous exhibition halls, a true bombardment of the senses, with attendees walking around, heading to and from meetings, and letting curiosity draw them in to stands.
The MWC is a tech-heads' paradise. Some of this year's key themes include robotics, artificial intelligence, 5G technology, and the fourth industrial revolution. Even drones can be seen buzzing about here and there.
Making connections
For many participants, it's the perfect time to find out the latest developments in the industry, as well as organize business meetings. "It's a great opportunity to get a dozen or more really high quality meetings without travelling all over Europe," said Michael Stewart, founder and CEO of Escape Communications based in California. For him, although he was "concerned" at first, politics wasn't an issue.
"You could hear the clinking of pots and pans at around 9 o´clock, people expressing their displeasure with policies, but as far as the Mobile World Congress is concerned, it doesn't seem to be affected yet."
This was the first MWC for some attendees, such as Wendy Tai, based in Berlin and San Francisco. "I'm looking forward to making some new connections and to seeing what is new and upcoming next," she said.