80 years since Barcelona fell to Franco
City council posthumously stripped dictator and officials of honors on Friday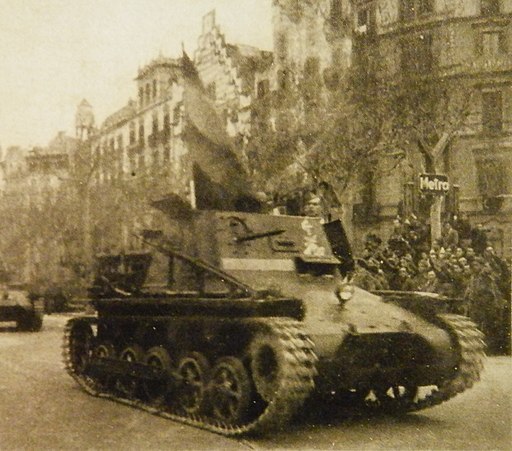 On January 26, 2019, it will have been exactly eighty years since Barcelona fell to Francisco Franco's forces in 1939, a day which still – both to those who remember it and to younger generations – calls up images of tanks rolling down the city's main avenues.
Remaining relics
And on Friday, a day before the anniversary of the fall of Barcelona, the city council posthumously stripped Franco and his officials of some of the honors they had been awarded in the 1960s, during the dictator's regime.
Indeed, there are relics of the war and of the dictatorship that followed to be found throughout Catalonia, still. The town of Tortosa, for example, displays a monument to Francoism, while plaques in Barcelona displaying the infamous 'falange' fascist symbol were removed in the last few years.
And there is an ongoing effort to reckon with the past, as well. Known as historical memory, it includes such acts as Barcelona's, as well as the search for those disappeared, their proper burial, and the uncovering of mass graves - still many unknown.
Nuria remembers
Nuria Sala is among those left alive who still remembers not only the dictatorship, but when Barcelona was taken. She had was in bed with a cold that day, she recalled, remembering that her parents came to her, "terrified, [saying] 'they're coming in through Diagonal avenue, they're on Diagonal.'" "Everyone was crying," she said.
While she said that some were celebrating, others "couldn't believe" what they were seeing. "We had gone through so much with the war and we were seeing that the worse was still yet to come," reflected Nuria, who also expressed disbelief at the rhetoric of "some parties." "They didn't live through a war," she proclaimed.