33 close contacts of Italian woman infected with coronavirus confined to home
Catalan health authorities say there is no need for people who have been in northern Italy to visit a doctor unless they feel ill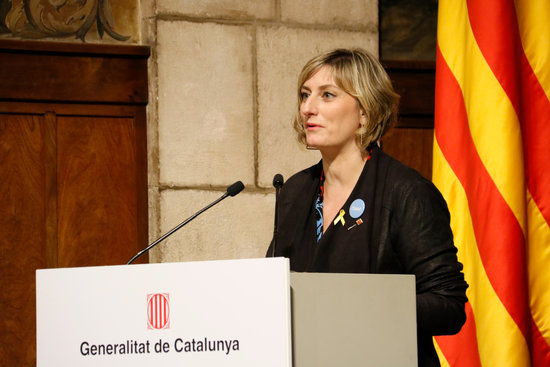 Some 33 people in close contact with the Italian woman in Barcelona infected with the coronavirus - the first reported case in Catalonia - are confined to their homes as a precaution against the spread of the virus, said public health officials on Wednesday.
Speaking on the RAC1 radio station, Catalan health secretary Joan Guix said the people confined to their homes can still have contact with their families as long as they take simple precautions, and are being monitored for any symptoms of the illness.
According to the health service, there is no need for people to visit their doctor if they have been in the north of Italy, where the Italian woman picked up the virus, unless they are suffering from a temperature and respiratory problems.
The message from the Catalan authorities is there is no cause for "alarm," with Guix saying that the health authorities "are concerned, but not startled," and he warned there will be more cases given the "constant" movement between Catalonia and Italy.
Woman only has "light" symptoms, says minister
According to Catalan health minister Alba Vergés, the 36-year-old Italian woman with the coronavirus who lives in the Catalan capital has only "light" symptoms, and that under other circumstances would not even have to stay in hospital.
Italian school
The minister also commented on an incident in which a group of four-year-old children from an Italian school in Barcelona were prevented from going swimming in the Can Caralleu sports center, saying that while taking precautions is fine, there is no need for bans.
Meanwhile, the state health authorities have broadened the areas of the world considered at risk, advising people not to travel to China, Japan, South Korea, Singapore, Iran, and four areas in northern Italy unless their trip is absolutely necessary.