26 flights between London and Catalonia canceled after snowstorm in English capital
Half of aircrafts to or from Heathrow on Sunday and Monday did not depart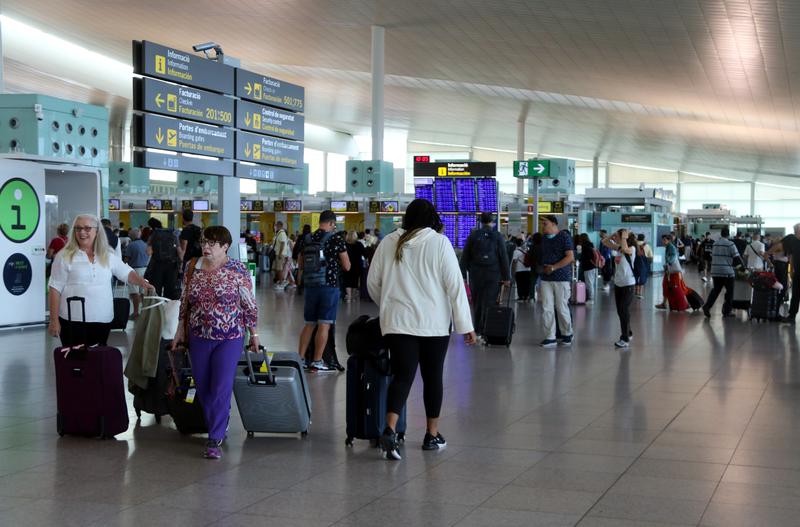 A snowstorm in London on Sunday severely disrupted the English capital's airports – scores of flights were cancelled, including 26 to and from Catalonia between Sunday and Monday, according to flightradar24 tracker.
The website shows that flights between Barcelona El Prat airport and both Heathrow and Gatwick airports began to be delayed and canceled early on Sunday afternoon.
As of Monday at 12.30pm, 24 of the 95 flights linking the Catalan and the English capitals on Sunday and Monday were canceled, including 14 to or from Heathrow, seven affecting Gatwick, and three Stansted.
British Airways has been the most badly affected airline, with 14 flights that have not been able to depart – Easyjet, with 6, Ryanair with 3, and Vueling with one, are the other carriers forced to cancel due to the severe weather.
Two out of the four services between Girona and London over the two days were also canceled, both of which from Ryanair.
After a snowstorm on Sunday, Stansted momentarily closed its runway in order to clear the snow, and other airports such as Gatwick warned passengers to expect "disruption" for both Sunday and Monday.
Passengers complaints after cancelation in Munich
Meanwhile, some Catalan passengers reported that they were left stranded at Munich airport after a flight operated by Lufthansa towards Barcelona was canceled on Sunday evening.
One of the people affected, Oriol Puig, said that they were not given a hotel room and that they had to look for and pay for one. Also, he explained that the airline only gave him one alternative to get back home: waiting for two days and taking a flight on Tuesday evening with a change.