21,500 Ukrainian refugees in Catalonia one year after war began
Almost three in four are women, and almost 5,000 children have enrolled in Catalan schools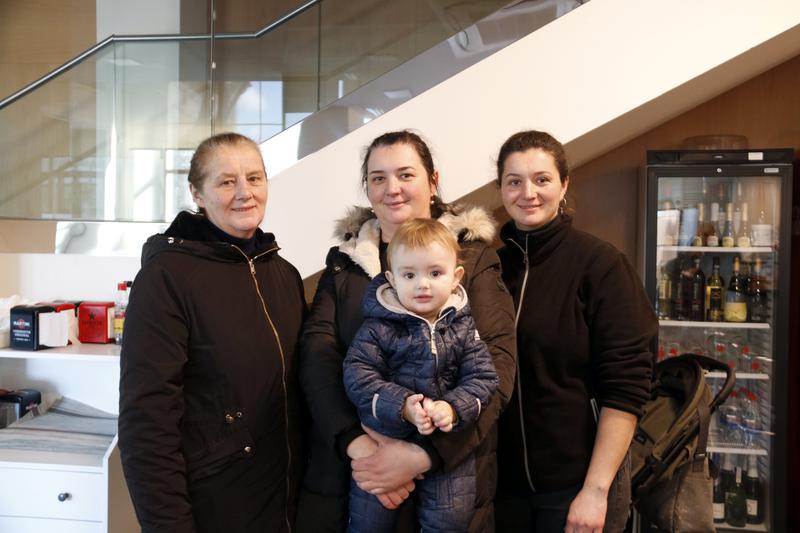 Around 21,500 Ukrainian refugees are still in Catalonia exactly one year after the war began, according to recent Catalan government estimations.
Overall around 36,000 people from the eastern European country have been in exile in the country at some point over the past 12 months, of which most of them have settled there.
Most of the refugees are women (72%), and only around 15% of them have been included in Spain's programme for refugees.
"We warned from the beginning that Spain's refugee aid program would not work as it is already overwhelmed and a high amount of applications are rejected," Tània Verge, Catalan equality minister, said on Friday.
Almost 5,000 of those fleeing from the conflict and seeking shelter in Catalonia are children that have enrolled in local schools. Most of them are in primary school (2,240), secondary school (1,449), or pre-school (1,080).
A significant number of minors have enrolled in schools in the Girona area (1,068), and that is because the counties surrounding Girona and the Costa Brava have been popular destinations for refugees. For instance, Lloret de Mar, a seaside resort on the coast, has registered 1,532 Ukrainian nationals escaping from war – 686 of them are children.
"At the beginning, it was very rough because we were forced to leave our country. Even though I've gotten used to life here, someday when the war is over, I would like to go back," Anna Litvinova, a Ukrainian refugee, said.
Guissona continues to be Catalonia's 'Little Ukraine'
The western Lleida region has also become home to some of the 21,500 newcomers, especially the village of Guissona and its surroundings.
The ongoing job opportunities at BonÀrea, a food-producing firm, all year round have drawn the attention of many foreigners looking for work for years, including Ukrainians. When the war broke out, relatives and friends of Guissona residents living in the eastern European country moved to the village.
According to local council data, 175 refugees are still living in the municipality which has hosted up to 350 people escaping from the conflict. Overall over 1,000 Ukrainians live in Guissona, accounting for around 15% of the total population.
26,000 health cards issued
On Tuesday, the Catalan government said that €1.7 million have been allocated in aid due to the war – a further €11.7 million coming from EU funds are being granted to those displaced and €1.9 million to local councils that first dealt with the humanitarian emergency.
Over 26,000 health cards have been issued to make sure they have access to the public health system and 2,341 people received assistance from the Catalan jobseekers' office, with 1,455 contracts signed. Thousands of people seeking shelter have also got help at the Barcelona exhibition center Fira welcome hub, which is still open, by email, online at ucraina.gencat.cat, at local councils or through the 900 500 912 hotline.
46,000 helped by Red Cross
Catalan residents, cooperation missions, and NGOs have also helped with humanitarian aid both on the ground in Ukraine and by welcoming those arriving in Catalonia fleeing the war.
The Red Cross said this week that they have provided assistance to 46,566 refugees in Catalonia, ensured accommodation for 20,791 of them in 41 municipalities and some 2,000 are still using their first reception services.
Also, the Catalan Cooperation Fund has sent €741,000 to humanitarian projects during the first year of the Ukraine war