Almost 5,000 Ukrainian refugee children enrolled in Catalan schools
Most are in Girona (1,068), followed by Tarragona (864) and Barcelona (788)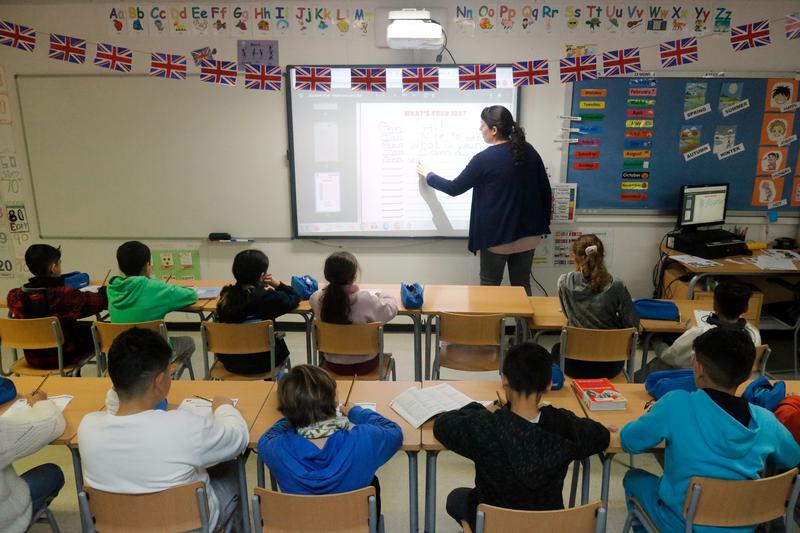 A total of 4,930 Ukrainian refugee children have enrolled in schools across Catalonia in just under a year since the Russian invasion of their country began.
Almost half of them are primary school students, while almost a third are in secondary school and a bit over a fifth are in pre-schools. There are also 77 in trade schools, 56 in pre-university 'batxillerat', and 19 in special education schools.
Most in Girona area
Girona in the north has taken in the highest number of Ukrainian students, 1,608, followed by Tarragona in the south (864), and Barcelona (788).
There are also 627 in the Maresme-Vallès Oriental area north of Barcelona, 370 in western Catalonia's Lleida, 350 in Vallès Occidental county beside the Catalan capital, 295 in the Barcelona area, 224 in central Catalonia counties, 221 in Baix Llobregat, and 123 in the southern Terres de l'Ebre.
According to Núria Mora, the education department's transformation secretary, there are more students in Girona and Tarragona than anywhere else across Catalonia because the Red Cross set up more shelters in hotels in these areas. In the case of Girona, there was already a sizeable Ukrainian population there, especially in towns such as Lloret de Mar.
More teachers hired
In order to take in this influx of students, another 382 teachers were hired across Catalonia, as were 7 new social workers to help with things from signing up for after-school activities to going to the doctor or applying for benefits.
"The education community has made a huge effort to integrate these students in a short period of time," Mora said, praising the teachers, adding that "families have also done a lot too since we've worked from a community perspective to get these families involved in schools."
Authorities also subsided school meals for 3,917 of these students - an initiative that cost €708,988 - and transport for 751 kids for €148,528, while 416 students were also given laptops to keep up with lessons.