20th anniversary of historic 'No a la guerra' anti-war protest in Barcelona
1.3 million demonstrated in Catalan capital against US-led invasion of Iraq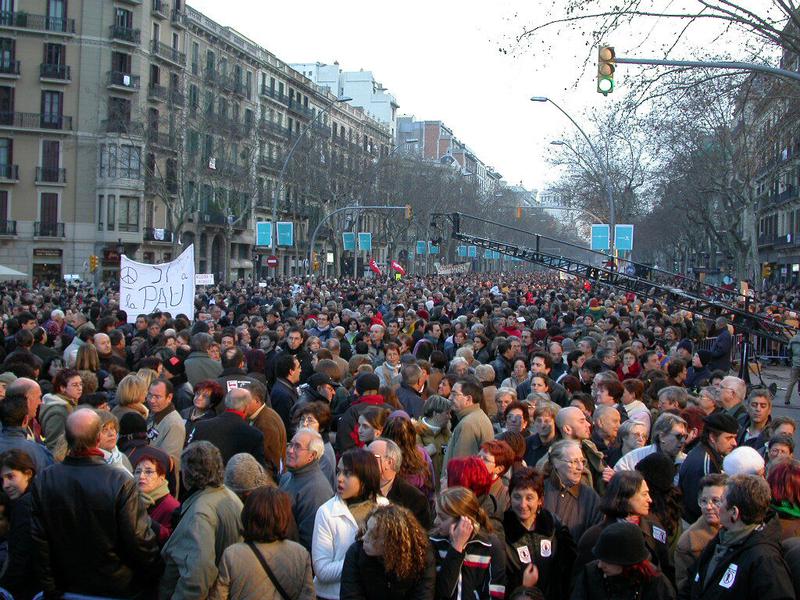 Wednesday marks the 20th anniversary of what at the time was the city's biggest protest ever: the February 15, 2003 'No a la guerra' demonstration against the US-led invasion of Iraq.
With around 1.3 million people filling the Catalan capital's streets according to the local Guardia Urbana police, the equivalent of over 82% of the city's population was protesting.
At the time, Spain's conservative People's Party government led by prime minister José María Aznar backed US president George Bush's crusade against the alleged "weapons of mass destruction" in the Middle Eastern country despite widespread opposition at home.
The invasion began just over a month after the historic protest, on March 20, with George Bush senior alluding to it days later at a National Petrochemical & Refiners Association meeting in Texas when he claimed that the United States' national security policies did not depend on the number of people taking to Barcelona's streets.
The largest demonstration in Barcelona before then had been the 1977 march in favor of a Catalan autonomy statute during the transition to democracy that attracted some 1.2 million people.
In the decades after the war, million-people-strong protests became more commonplace in Barcelona as the push for independence became stronger.
The annual September 11 national day demonstration, for example, gathered 1.5 million protesters in 2012, a staggering 1.8 million in 2014, and 1.4 million in 2015.