2,000 new primary care jobs to be created this year
Government to spend €127m through 2022 as a response to Covid-19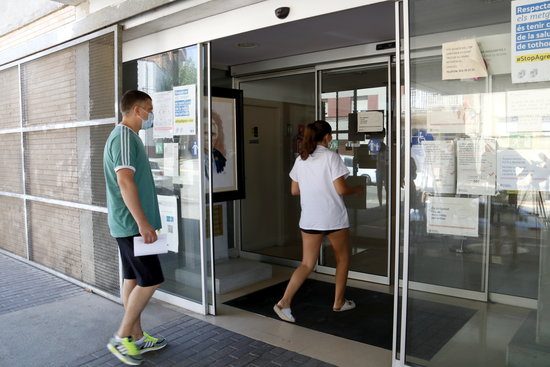 Almost 2,000 new professionals will be hired in primary care this year to face the Covid-19 pandemic.
The economy minister and vice president, Pere Aragonès, and the health minister, Alba Vergés, presented a plan to strengthen the service, which includes assessing those cases with symptoms compatible with Covid-19 and requesting PCR tests.
The new scheme includes 46 million euros in public spending for 2020 and hiring 1,979 workers. The plan foresees spending 127 million euros until 2022, and the total number of new professionals hired will be 3,811 in two years' time.
The public funds will not only respond to the pandemic-related needs, but also to the structural needs of primary care.
The Catalan president, Quim Torra, informed the Spanish leader, Pedro Sánchez, of the plan on Friday morning in a regional presidents' meeting via videoconference.
Breakdown of hiring
The CatSalut health service director, Adrià Comella, specified that around 1,400 people will be hired in September, including administrative staff and workers performing PCR tests – of these, 400 will focus on schools.
The roughly 3,800 people that are set to be hired by 2022 include 300 doctors, 220 nurses, 750 nursing assistants, 750 administrative workers, and some 100 social workers, psychologists and nutritionists.