18% of road accident victims in 2022 have been motorcyclists, with almost a hundred seriously injured
From May 23 to 29, Mossos d'Esquadra Police and local forces will carry out intensive campaign to ensure safety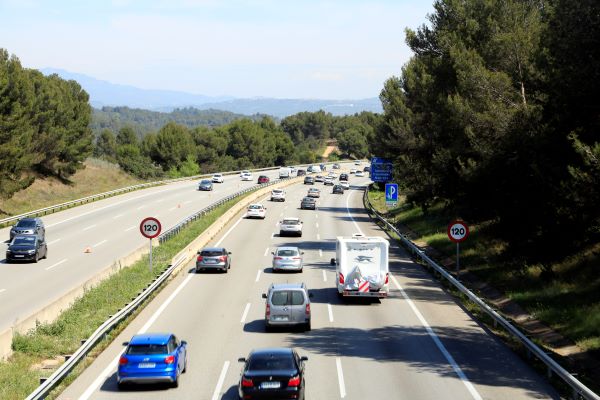 18% of road accident victims so far in 2022 have been motorcyclists, with almost a hundred seriously injured.
According to the Catalan Traffic Service (SCT), of the 65 traffic accident victims thus far this year, 12 have been motorcyclists. Of those, nine died between April and May, and seven of the fatal crashes occurred on weekends or holidays.
These fatal accidents occurred on both main and secondary roads, and 50% of cases involved motorcyclists injuring themselves, rather than an accident with another road user.
In addition, 82 people have been seriously injured and 594 slightly injured this year. Since 2010, 502 motorcyclists have died on Catalan roads, of which 452 men and 50 women.
This includes four people who were injured in a traffic accident on the AP-7 motorway, when a truck traveling north crashed, collided with the median barrier, ending up on its side on the other carriageway. One woman was injured, while three others sustained minor injuries.
As a result, from Monday to Sunday, May 29, the Catalan Mossos d'Esquadra police force, alongside local police, will be working on an intensive campaign to ensure the safety of motorcyclists.
According to the SCT, the number of accidents increases with good weather, which is why they call for "caution" and demand "greater risk awareness", as well as "respect" for motorists and other road users.
In the motorcycle and moped control campaign that took place in May 2021, 1,144 charges were filed in one week, with an average of 163 sanctions per day. Of these, 775 were related to lacking the correct documentation, 302 for not wearing or wearing a helmet and 67 for reckless driving.